It's already mid December and it's almost Christmas! Have you done your Christmas shopping yet? As for me, I don't usually do any Christmas shopping, although I seriously need some new set of wardrobes. If you see my closet, you'll know what I mean. Can you believe that my hubby has more clothing sets than I do? Go figure.
Anyway on Friday, we had Holiday Party with my colleagues. Typically we work at home for half day on Fridays (but that's gonna change starting next month) but this time we had to be physically in the office and work almost for the whole day. First of all because we had some important vendor/customers to be in our office so they need us to fill up the office space. Secondly, because we had our holiday party at Lucky Strike in Hollywood.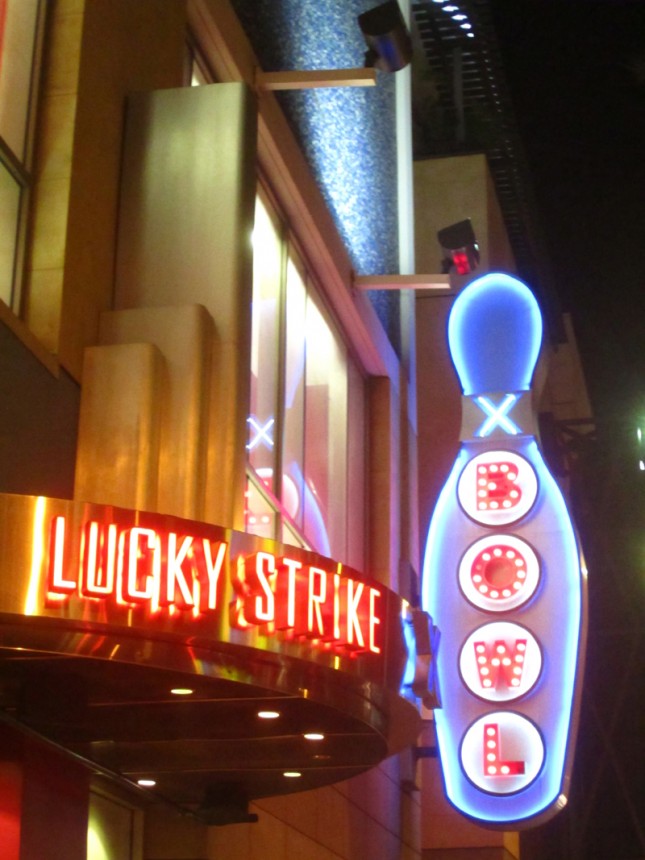 We went there by a party bus, but the inside was really like a giant limo with the illuminated lights and a pole..haha.

Dinner was all-you-can eat and alcohol drinks were included as well.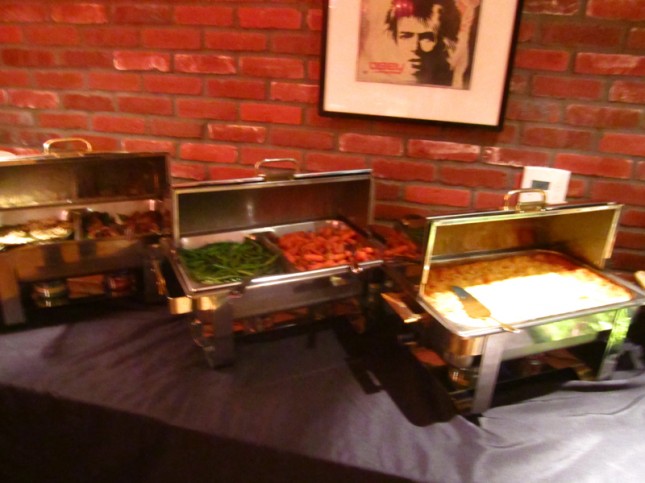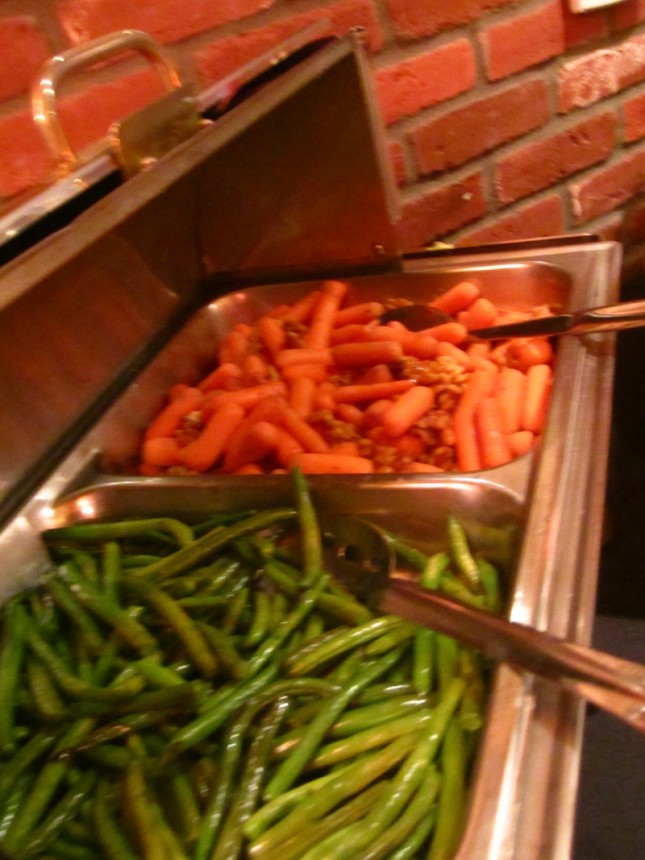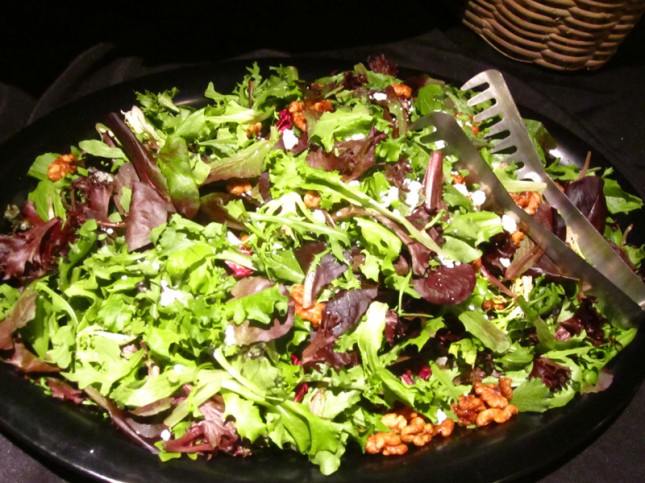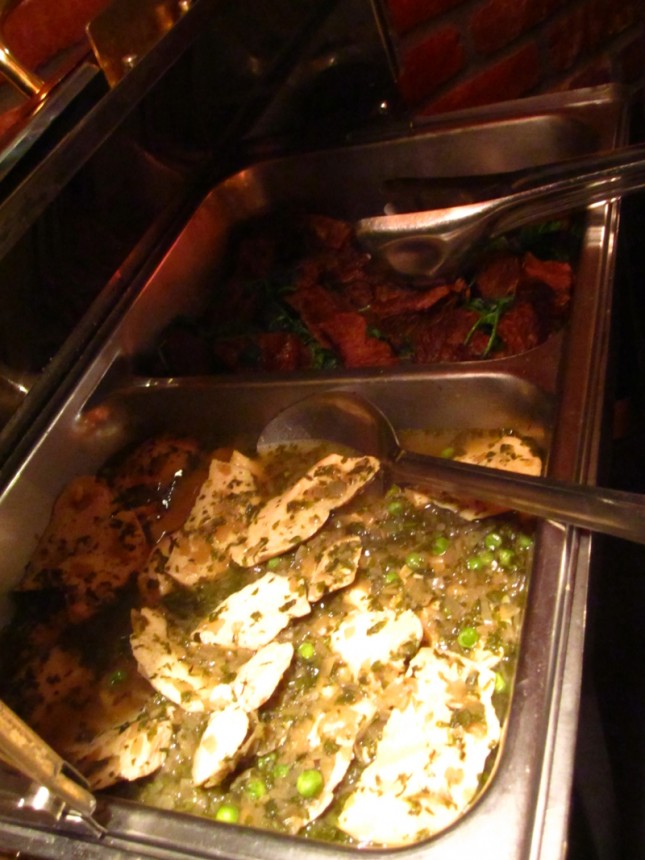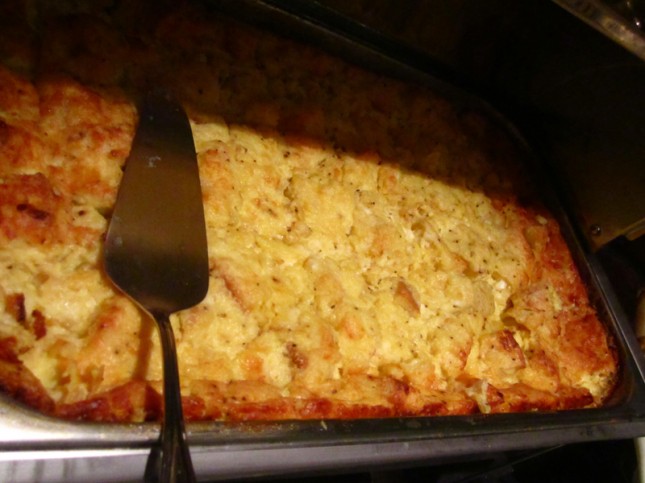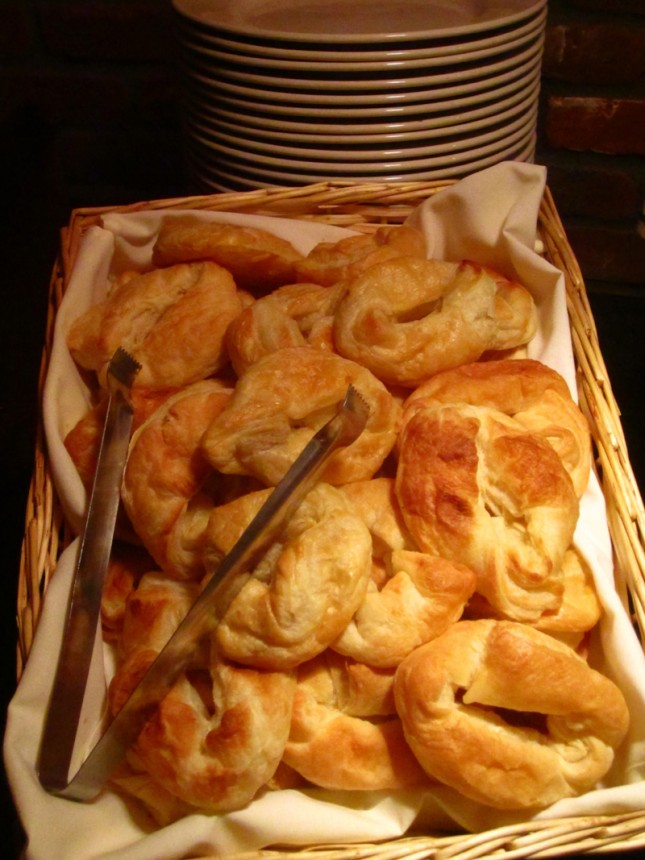 Plus unlimited appetizers: chicken skewers and coconut shrimps, which were super awesome but pretty greasy!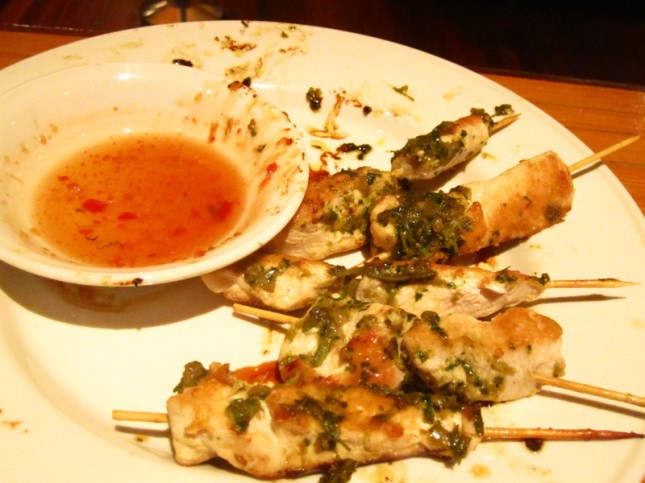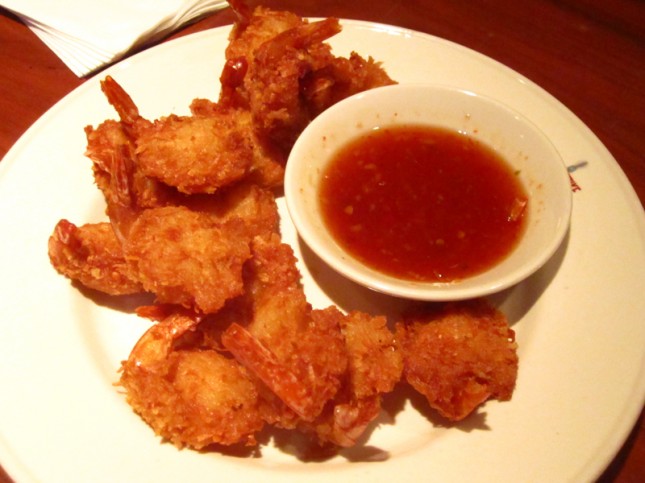 I kept my plate as paleo as possible…minus the crispy coconut shrimps, which I had extra 2 after the pic was taken.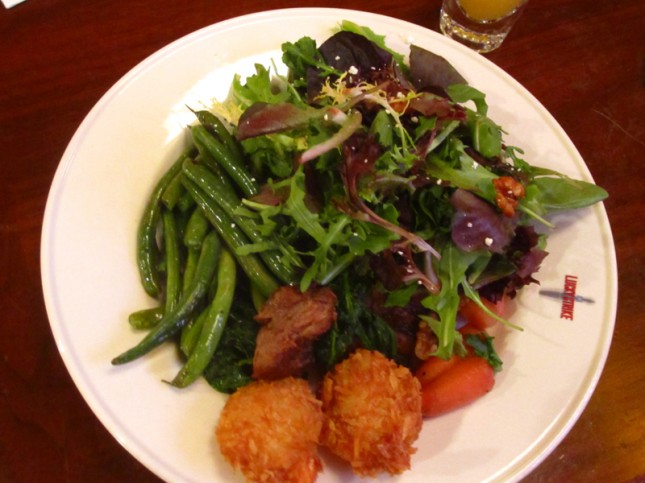 Since I didn't drink at all, I was content with lots of glass of water with lemon. But I did take a half shot in the beginning just to join the cheers.

Food-wise was good although I wasn't too hungry since I had my lunch pretty late.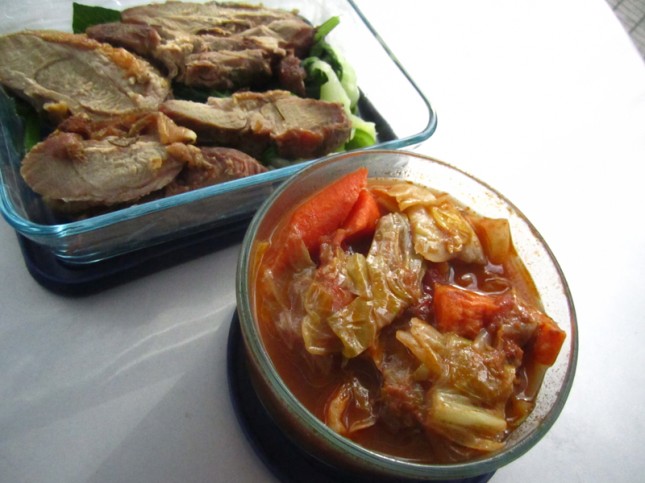 And after we finished dinner, we all headed to the bowling alley and played until around 11pm. Remember my bowling fiasco a while back? I didn't really join the game until second game halfway when one of my colleague didn't want to play anymore and surprise, surprise I actually could bowl this time! I even hit strike twice! Now my colleague won't believe me that I was so bad in bowling..haha.
While we were bowling, the hostess brought us a platter of small bites of sweets- yes I did try every single one of them and regretted it. First bite was great, second and the rest, my stomach didn't like me.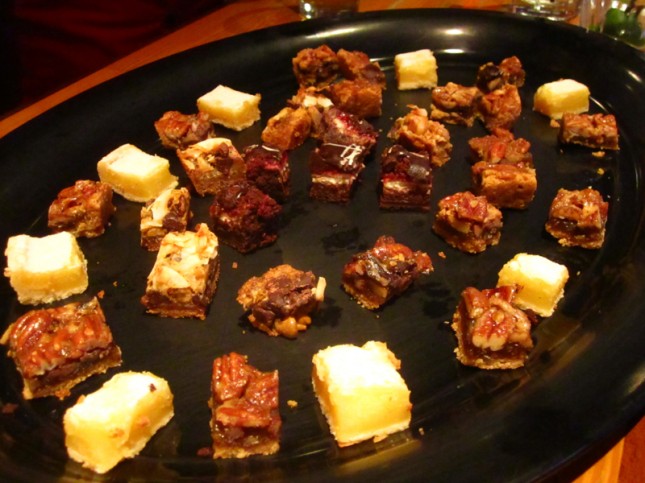 I've never been to any office party like this before (alcohol involved) so it was kinda fun to see the "other side" of your colleague. Not like anyone doing something bizarre, but you know what I mean. Some people actually were having fun and one person who usually doesn't talk much became a bit talkative after a few drinks.
How's your office holiday party or did you go to any fun Holiday Party recently?