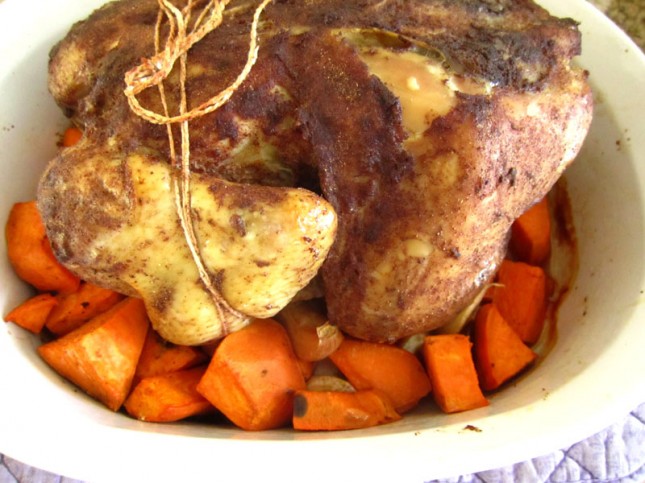 I made another simple yet comforting dish today and it's a perfect fit for this Fall weather. Since I don't have any experience cooking a whole turkey, I might making this chicken again for the upcoming T-Day! 😀
Garlic and Yam Roasted Chicken
You will need:
1 whole chicken (skinned if it's not pastured raised like mine)
1 tsp garlic powder
1-2 tsp salt
1 tsp white pepper powder
1-2 tsp five spice powder
2 medium size yams
1/2 garlic cloves (separated but unpeeled)
1/2 tsp nutmeg powder (or 1/2 nutmeg-grated)
A pinch of whole cloves
1 Tbsp coconut oil
Directions:
1. Mix the dry seasonings (garlic powder, salt, white pepper powder, five spice powder) in one container and rub it all over the chicken, including the cavity. Tie the wings and legs with kitchen strings and wrap the chicken with saran plastic wrap and marinate for overnight for best taste.
2. Peel the yams and slice them into cube shapes. Separate the garlic cloves but leave them unpeeled.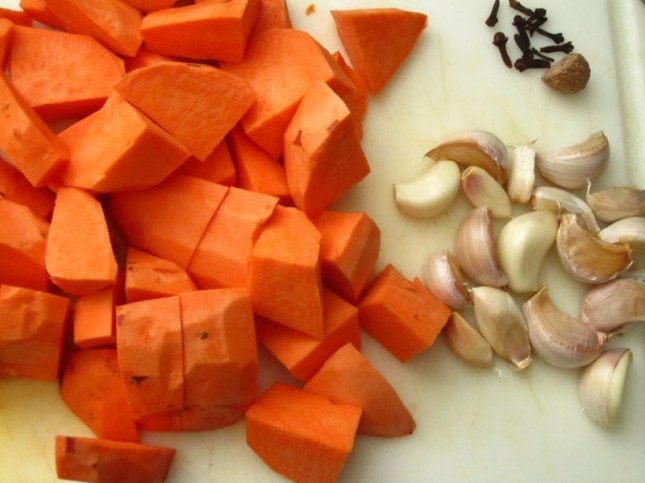 3. Heat the skillet with 1 Tbsp coconut oil in medium heat. Saute the unpeeled garlic, whole cloves and yams until the garlic cloves were slightly browned. Turn off the heat and sprinkle with some nutmeg powder (or grated nutmeg)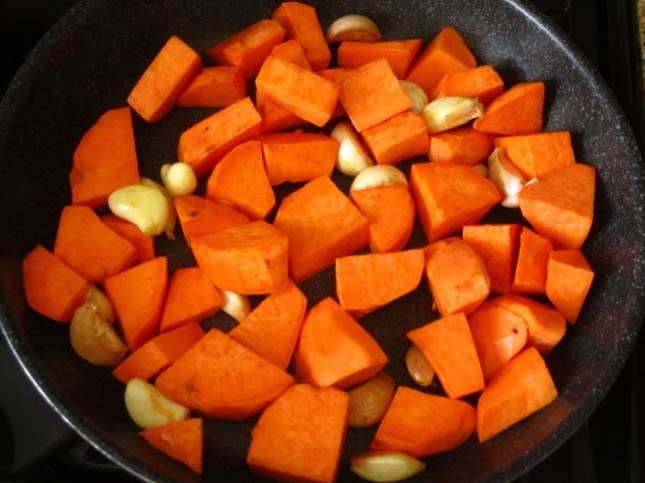 4. Preheat the oven in 400°F. Grease a baking dish with some coconut oil. Line the bottom of the dish with some cut up yams and garlic cloves. Place the chicken with breast side down on top of the yam and put the rest of the yams and garlic around the chicken or you can stuff some of them in the chicken cavity.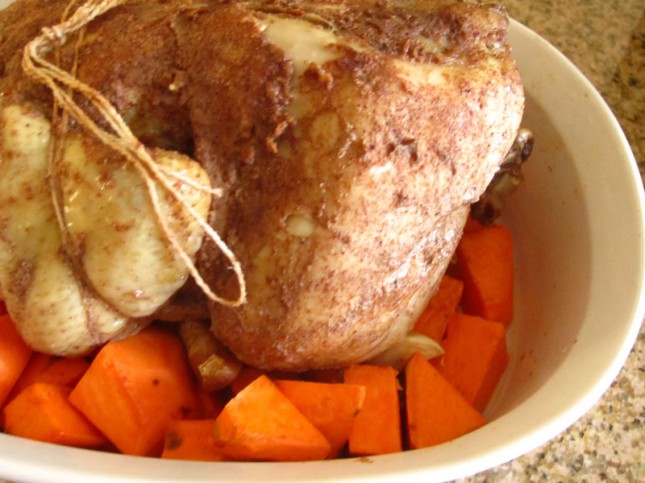 Note: I usually steam the whole chicken for about 10-15 minutes to ensure the chicken will cook evenly in the oven. Besides it's better way to raise the internal temperature by doing this instead leaving the chicken on the counter for 1 hour to reach room temperature.
5. Cover with foil and bake for about 1- 1 1/2 hour in 400°F or until the juice ran out clear when pierced.
6. In the last 15 minutes, uncover the chicken to let it slightly browned.
7. Remove from heat and let it cool down a bit.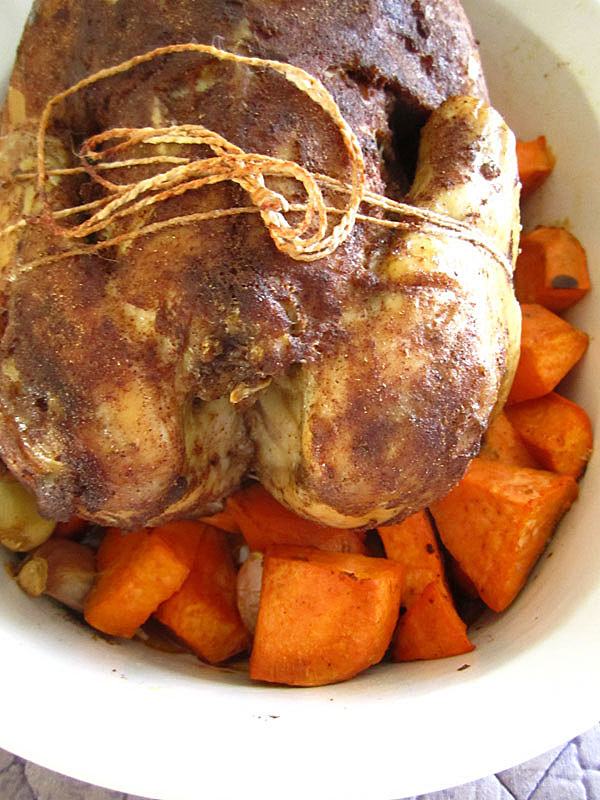 Hope you enjoy this recipe! 🙂