Earlier this year, I have decided to finally pay a visit to my hometown, Jakarta, Indonesia. Other than I have never been back for 18 years, I thought it is also time for me to pay my parents a visit.
The last time I saw my parents were 4 years ago when they came here for my younger brother's graduation ceremony.
Why would I wait for 18 years to go back, you asked.
Well there were LOTS of reasons behind it and let's just say the timing wasn't good in the past and finally I feel like this time is the RIGHT time.
So I booked my ticket 3 months in advance and I went back there 3 weeks ago and stayed for 6 days. I know it was a short trip but I had my own reason for that.
To be honest, I never a fan of taking a flight – let alone a super long flight! I hate being confined in a small space. You could say I am a bit claustrophobic. Not to mention having to deal with a jetlag! I remember the time when I came to the US 18 years ago, I remembered how exhausted and took me 2-3 days to get over my jetlag.
So prior my departure, I did quite a research of how to survive this super long flight. Mark Sisson actually has a great post about it.
For those who didn't know, it takes about 20+ hour flight and I had to take 2 flights. There is NO direct flight to most Southeast Asian countries (except a few such as Thailand as one of them). I had about 4 hour layover in Taiwan after about 15 hour flight from Los Angeles to Taipei.
My flight with EVA Air was on Thursday night (the flight took off from LAX at 12 am midnight – technically it was already Friday). I will arrive at 5am in Taipei. According to Mark's post, always match our body clock to our destination time, not our original time. So that means, I had to sleep for most of my entire flight from Los Angeles to Taipei.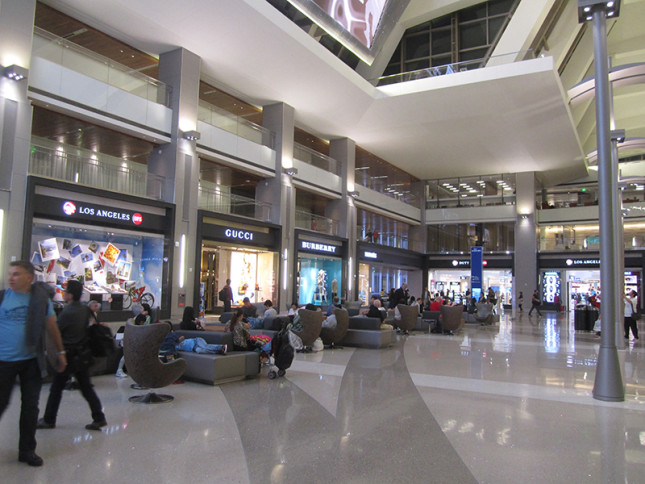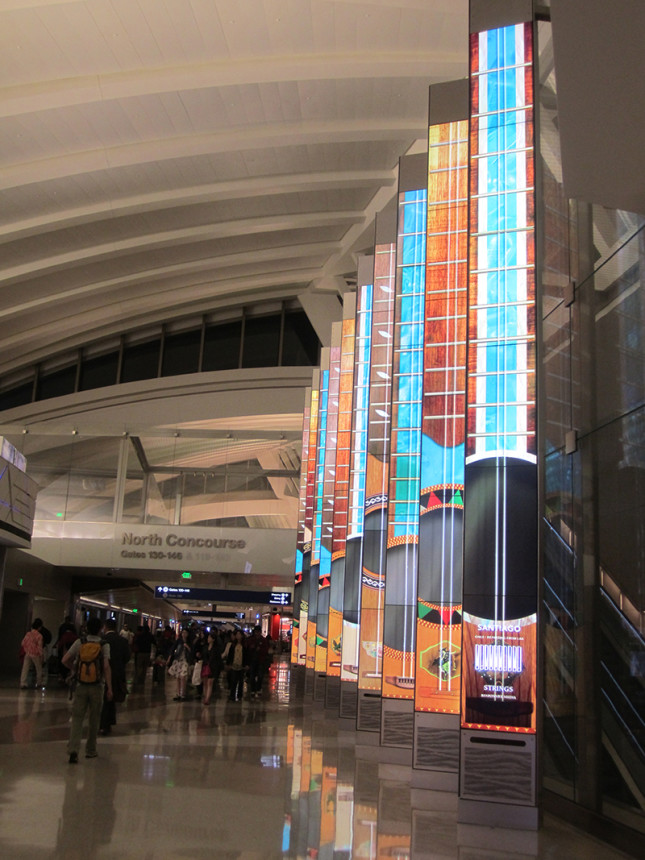 Here was my game plan to survive this super long flight and to avoid jetlag:
I got up super early on Thursday morning (3:30am) in order to have me enough time working out at the gym before work. I was still working a full 8 hour on the day of my flight.
Bought a good quality eye mask, earplugs and decent neck pillow in order to help me get some shut eye on the plane. Trust me, I didn't really get a deep sleep but it was a lot better than nothing.

To top it off, I used the airline's noise cancellation earphones to block off the engine sound

The time I booked the flight was a low season flight so I was lucky enough I didn't have ANYBODY sitting next to me!
I made sure to drink enough water to keep myself hydrated (when I wasn't sleeping of course). Yes I had to go to bathroom more often but that was the whole point so I won't keep sitting on my butt for the entire 15 hour flight.
In order to have a bit more comfort, I bought Premium Economy class ticket. It was a few hundred more than regular economy class, but I rather be a bit more comfortable than not. Plus it was still in my budget (sort of haha). I got a bit more leg room, and the seat was a bit bigger than regular economy.

Not too shabby. The seat has better recline as well and a bit more leg rest.

I packed enough food for me to eat. In fact, I had a decent dinner before going to LAX and before I boarded on the plane. Airline food mostly aren't that great, although I ordered Special Meals for my flight.

First Seafood Meal (special meal). Not too bad but not great either. I mostly just nibbled on the veggies and left the rest untouched.
The result? The eye mask, earplugs and the airline's earphones really did wonder! I actually slept for almost the entire flight! It wasn't super deep sleep though. I remembered when there was turbulence, I was awake. Also I had to go to the bathroom in between my sleep. But nevertheless, I felt quite refreshed when I finally woke up. I was surprised that it was only about 1-2 hour before I landed in Taipei!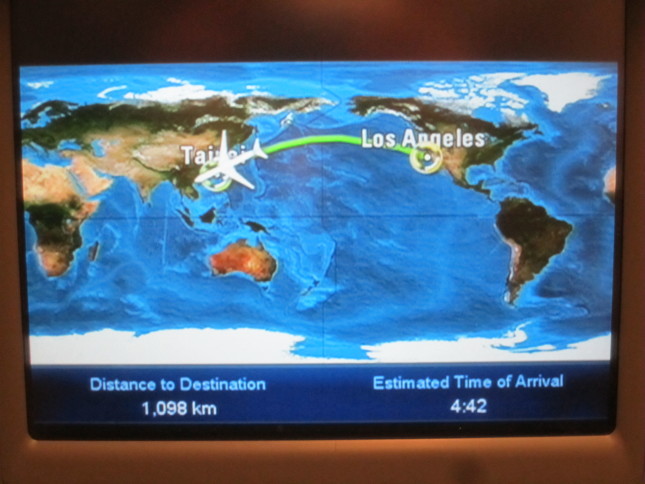 Before we landed, we were served with our second meal.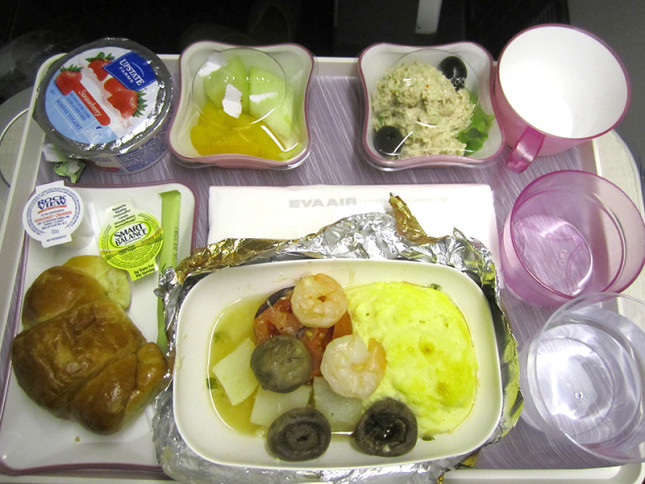 I asked Debby, my fitness & nutritional coach of what food to pack for my super long flight. Raw veggies (spring mix salad) is the best to pack greens, plus some fat and protein (nuts, lean meats etc). Boy I was so glad I had my own greens. Veggies are scarce here!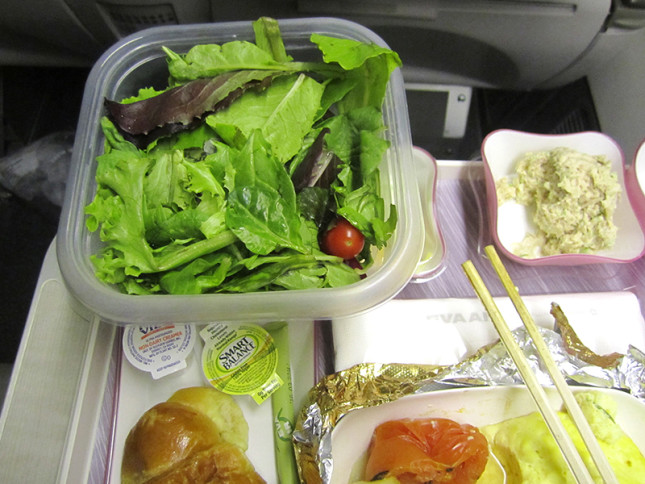 Since it will be morning at my destination, I did my usual thing – having a cup (or more) black tea! Too bad the butter was salted, otherwise I'd definitely melt that butter into my tea!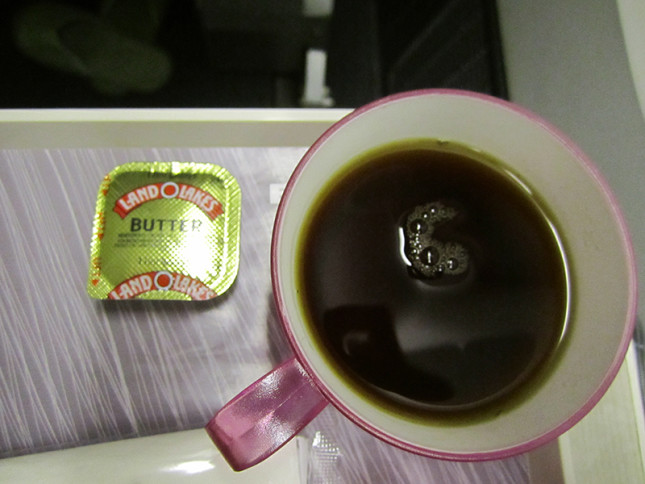 Landed in Taiwan at 5am local time and I had about 4 hours layover before my 5 hour flight to Jakarta.
So I killed sometime to walk around the terminal and taking pictures.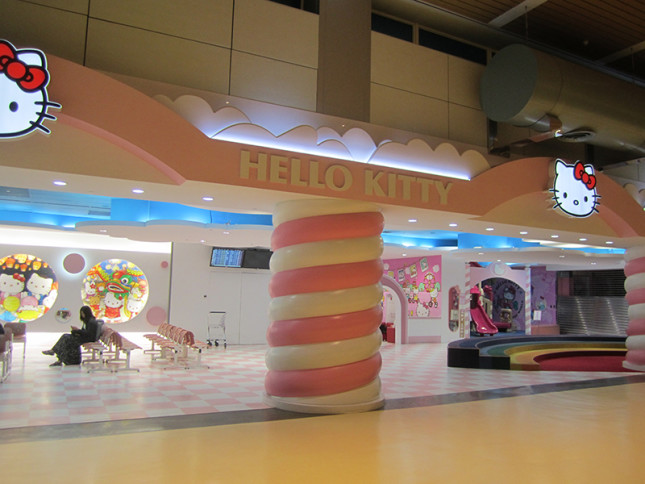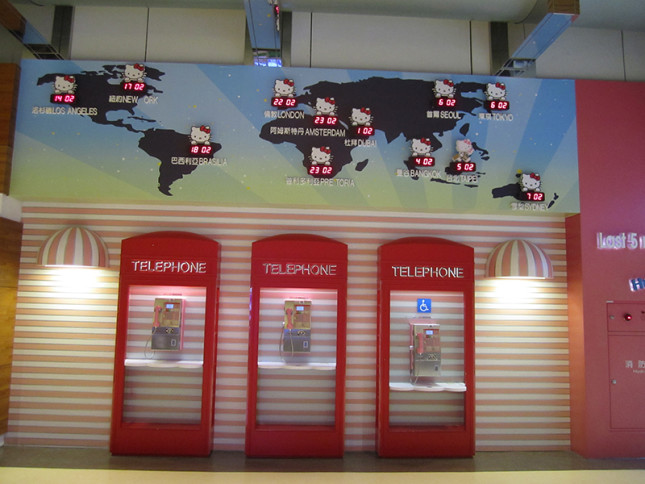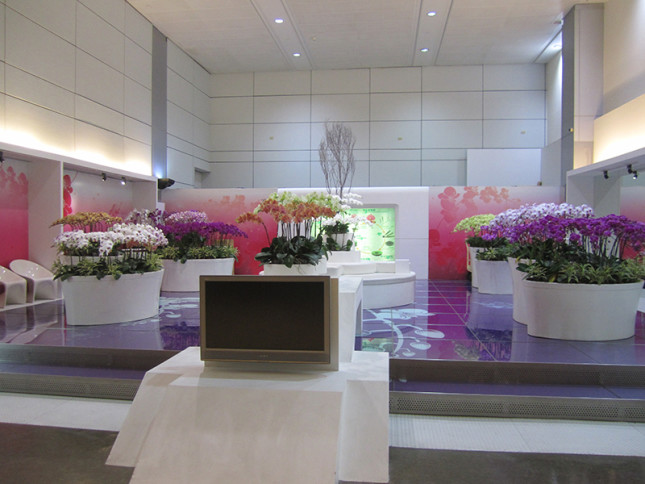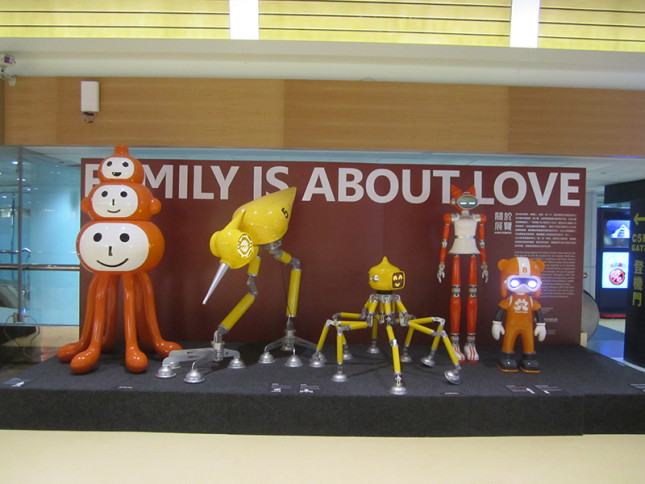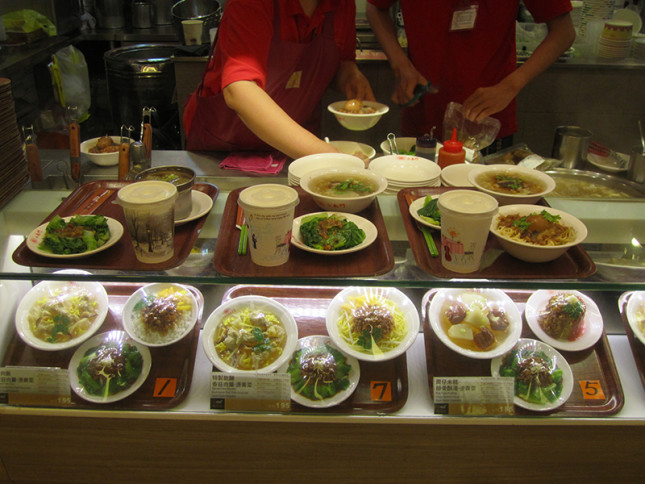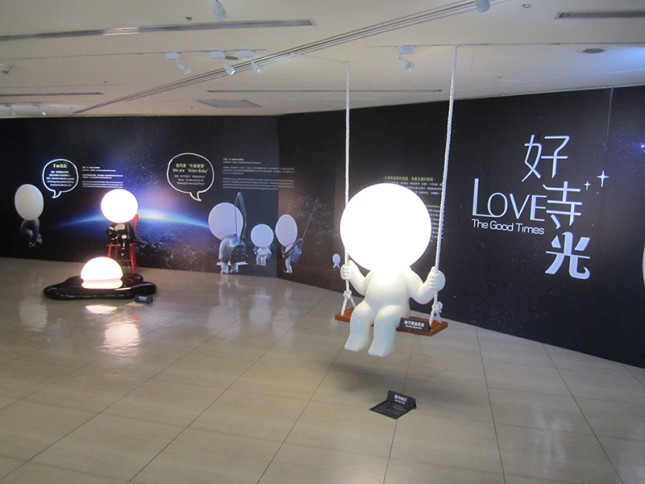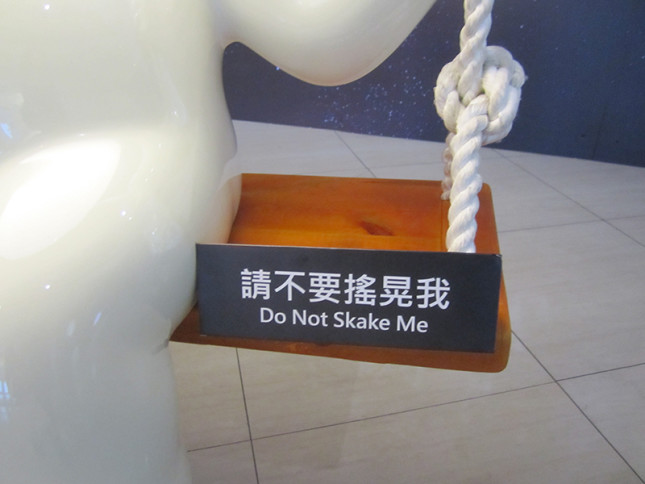 For most 4 hour layover, I didn't really sit on my butt. I pretty much walked around, carrying my backpack. Plus I did some light stretching like bodyweight walking lunges, squats, standing side hip abduction. I didn't want to attract too much attention so I didn't do any bodyweight hip thrust..haha!
Before I knew it, it was boarding time already and I was on my way to Jakarta!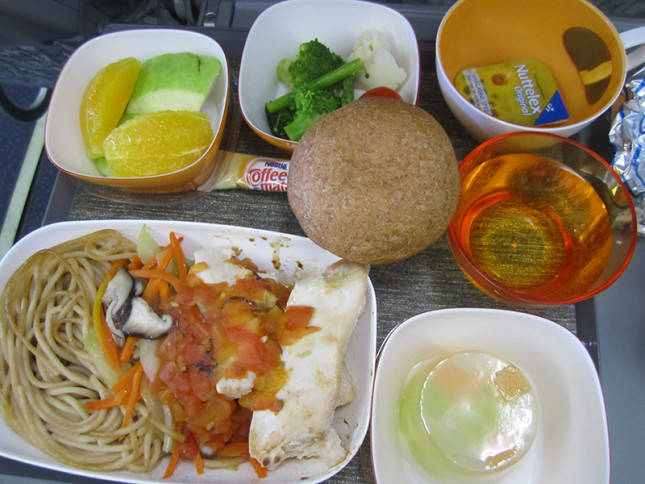 5 hour surely flew by compare to that 15 hour flight!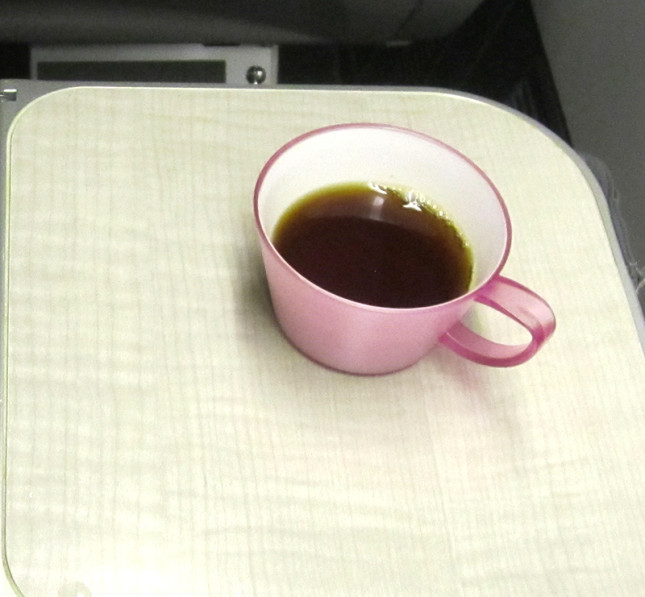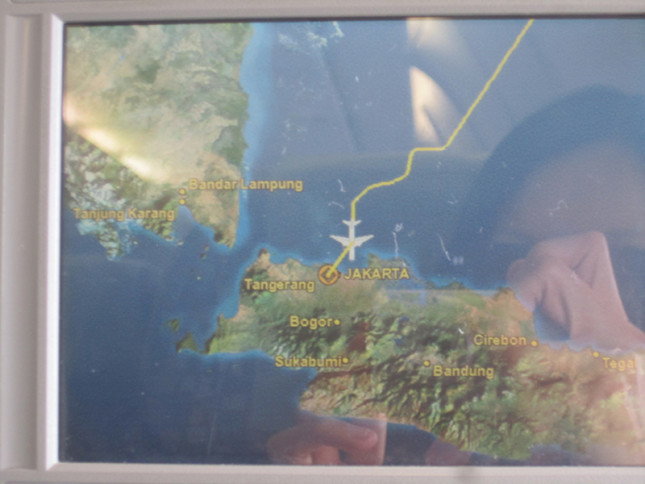 TO BE CONTINUTED