First of all, I apologize for being MIA lately but today I'm going to give you a little update from what I have been up to. As you see on the title and the header image of this post, that's pretty much summarize what I'm currently experimenting.
The first time I heard about The Carb Nite™ Solution was from Deborah Kaplan, a personal trainer whom I get to know through WarriorZ Facebook group. The Carb Nite Solution is a powerful diet for stripping body fat without losing muscles created by John Keifer. The book has a great information regarding how our body and hormones works thus giving us an understanding why we are doing what we are doing.
Without giving away too much about it, it's pretty much doing ULC (ultra-low carb) most of the days and have a high carb dinner once a week. Yup you read it right, having a heavy carb dense meal at dinner time.
I am not usually keen about doing any type of diet whatsoever but after reading the e-book, it's actually worth to give it a try. I am planning to give this protocol a 30-day trial to see if this is something that will fit me.
So far I am in my second week and so far I feel fine. The hardest part was the first week. Being in Ultra Low Carb, meaning keeping net carbs under 30g was quite tough for me. I had to actually learn how to find out what is my net carb from my food, even from vegetables! It might sound crazy that I even started to weigh my food with scale to determine the nutrition break down.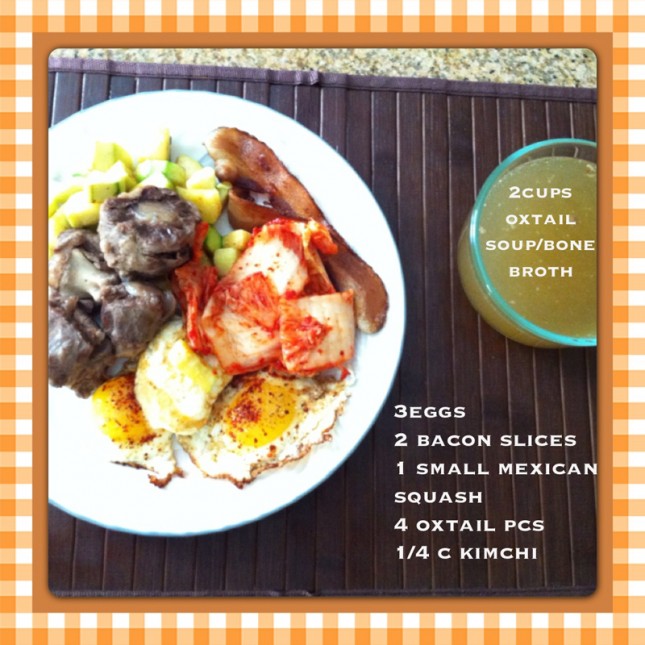 When I was approaching my first Carb Nite, meaning the night when I can have dinner with full of carbs, I was nearly in nervous breakdown on how will I keep going with this. All this measuring, calculating etc was just too time consuming and frustrating. I thought I would just forget this whole thing and just go back where I used to do: eat clean Paleo style without worrying too much of how much stuff I should eat. But after I read around the forum, such as The Dangerously Hardcore forum, my confidence came back and I decided to stick with this for at least 30 days!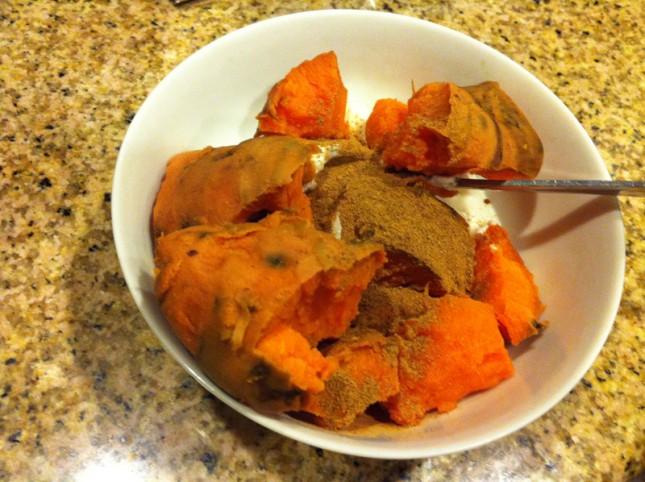 This second week is a bit better and I start to have a better control how to eye ball my portions but I still measure and weigh my food with scale just to get an idea. Plus I started to record my food intake using My Net Diary, which is also available as an iPhone App. It's quite useful and handy.
What about the workout?
Well I still keep my workout but I need to dial back the cardio a bit. I've read around and know enough that being in ultra low carb diet might not be too wise to do too much cardio without risking of losing muscle mass. When the body doesn't have enough glycogen storage, the next available energy source will be the muscles. Training wise, I still keeping 3-4 work out days a week, doing split routine of upper and lower body but I put more emphasize on strength training. I do a bit more cardio after the night I had my heavy carb meal and continue do so for the next 2-3 days after.
So far I don't experience any lack of energy as what people usually experience when they are in a very low carb. It might be because I've been on Paleo for almost a year and half and in general I don't eat much dense carbs such as starch and sweet potatoes. One thing that I notice is my mouth tends to feel dry no matter how much water I drink. This actually disappeared for the first 3 days after I had my first Carb Nite.
What's my goal?
I want to get down my body fat to around 12-14%. From the last bod pod test, I am currently at 19%. And why do I want to get my body fat to that level? Hmm let's just say I'd like to challenge myself to get my body fat down and get more lean muscle mass. According to the test, I am already at lean category but as a perfectionist, I always want more. Call me a big egoist, but it's nice to have some kind of fitness goal.
Last but not least, no matter what I am doing, my health is still my priority. If I feel my health start to decline, I'd definitely stopped this experiment and go back to what I used to do or maybe find some ways to work around it. Even when I am doing this, I still put priority in my stress level and sleep quality. Without those, no matter how much workout I do or how I healthy I eat, I won't be in a good health.
That's my current update to you and hope you have a great weekend.
Do you have any plans for the T-Day? We don't have any. Besides we both have to go back to work on Friday. Boo!