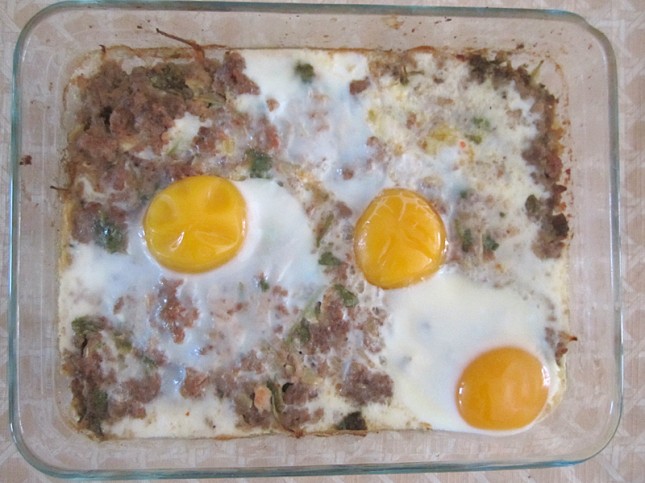 I have been having this casserole for breakfast for the past 2 weeks and totally LOVE IT! It's versatile, easy to make into batch, delicious and super filling! So what's in there?
Sunshine Casserole
Ingredients: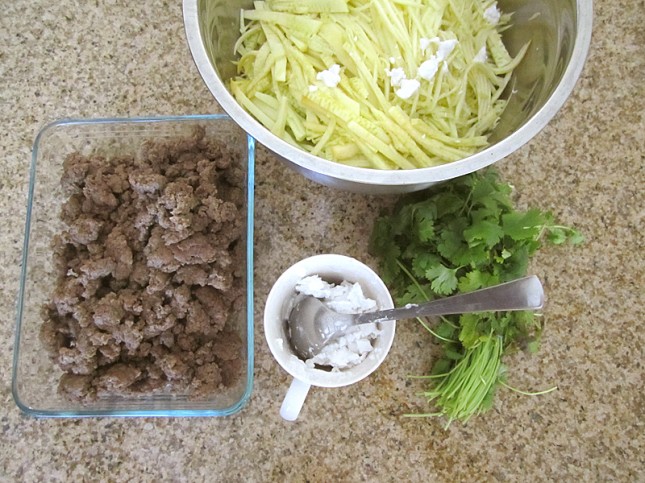 3-4 squash – peeled and sliced using a julienne peeler
1 1/4 cup coconut cream
1/4 cup coconut flour
2 lbs cooked ground beef
A bunch of cilantro- minced
3-4 Tbsp Mushroom Memory Dust
1 Tbsp aleppo chili pepper (optional)
6-8 whole eggs (optional)
Directions:
1. Mix the cooked ground beef, julienned squash, coconut cream, and minced cilantro until everything incorporated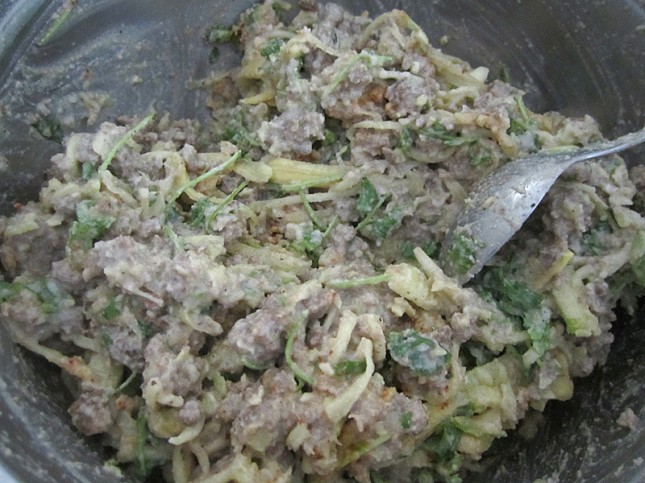 2. Pour in the coconut flour and mix until there's no lumps. If the mixture still feels a bit too wet, add a bit more coconut flour.
3. Pre heat the oven to 350-400°F. Grease an oven safe dish with coconut oil. Fill the dish for about 3/4. Sprinkle with aleppo chili pepper on top.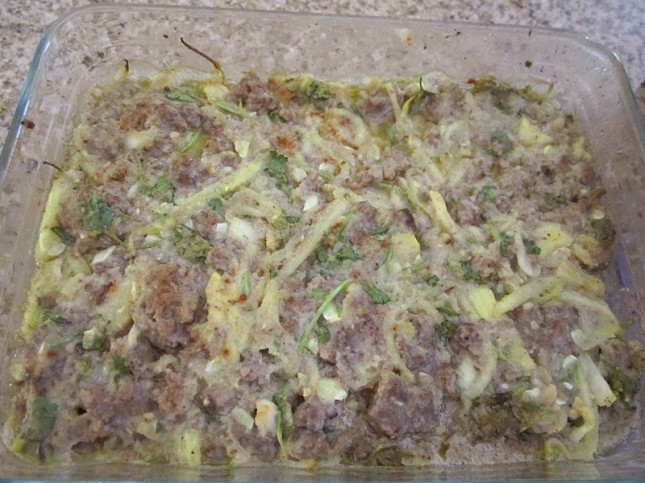 4. Bake for about 15-20 minutes or until the mixture doesn't seem too wet.
5. Take out the dish from the oven. Crack 2-3 eggs on top then put the dish back into the oven. Change the setting to broil and let it cook for another 3-5 minutes. If you cook it too long, the eggs will be rubbery.
6. Take out the dish and let it cool.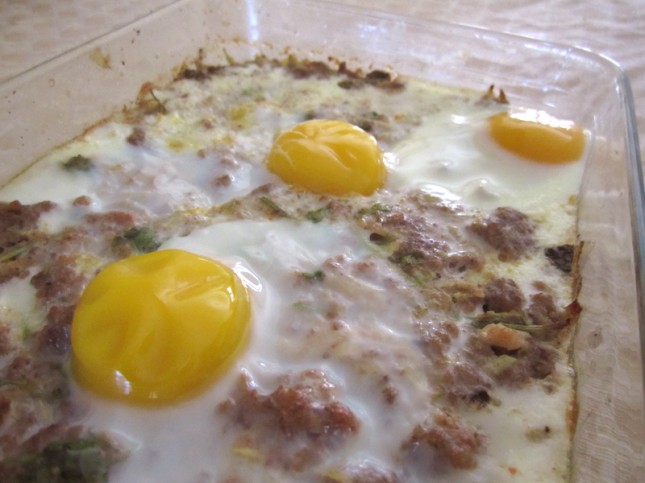 This recipe made a big batch which last me for about a worth week of breakfast. I think I've made about 3-4 containers of this casserole. Feel free to adjust the mixture to your liking.