This is the last part of my Alaskan Cruise Vacation. In case you missed it you can catch up here:
Alaskan Cruise Vacation (Part 1) – Overall Experience and Observations
Alaskan Cruise Vacation (Part 2.1) – Food Porn
Alaskan Cruise Vacation (Part 2.2) – Food Porn
Finally, I gotta share some pictures of places that we went when we were off the ship.
Skagway (Alaska) & Yukon (Canada)
This was our first time off the ship and the weather was rainy and cold.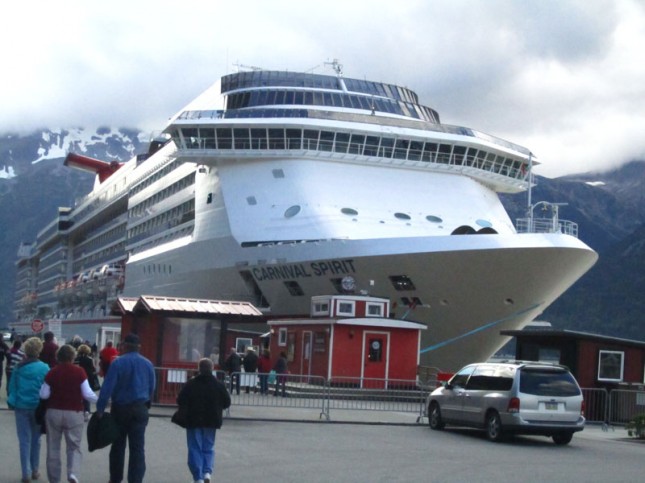 The wall full of graffiti of each cruiseline that had been docking at Skagway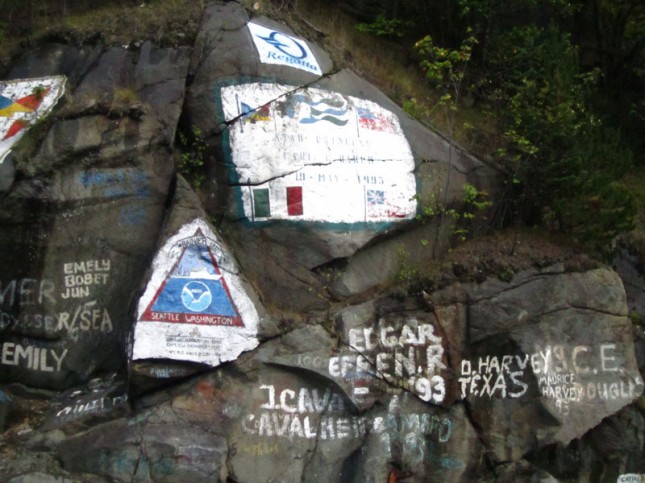 Apparently 2002 was the first time Carnival ship came to Skagway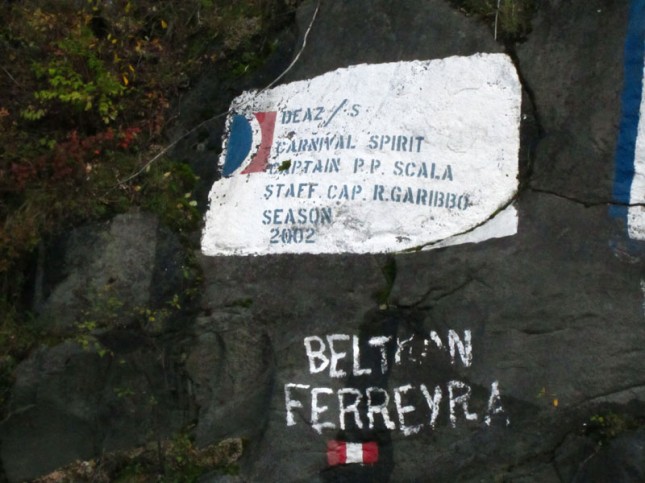 2011 is Disney's cruise came to Skagway for the first time.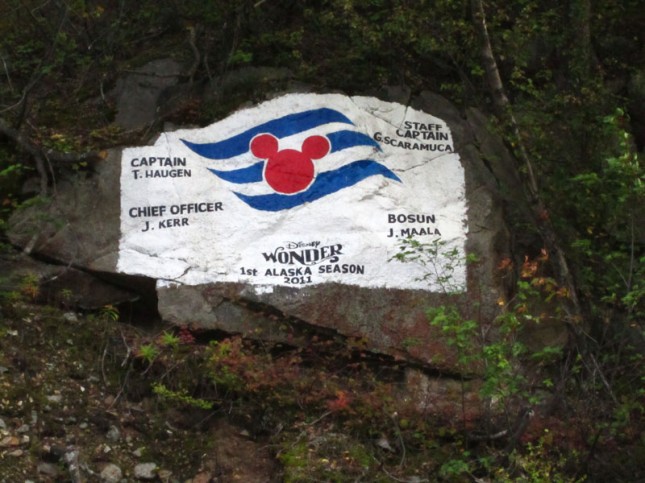 We took a whole day tour of Skagway-Yukon, which took us a scenic route by bus and came back with a train. Here are some pictures that we took.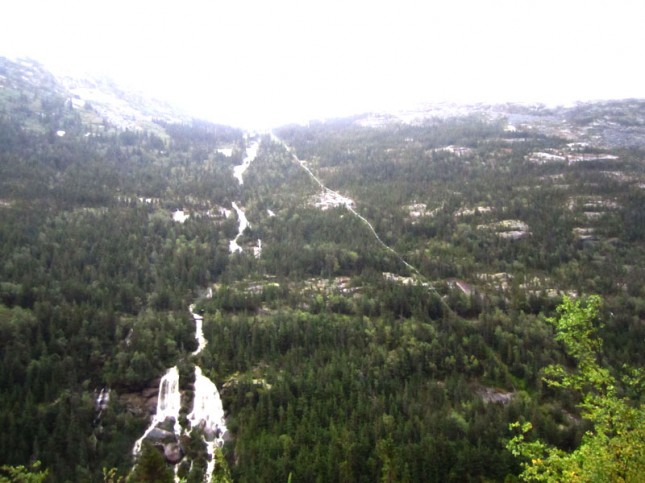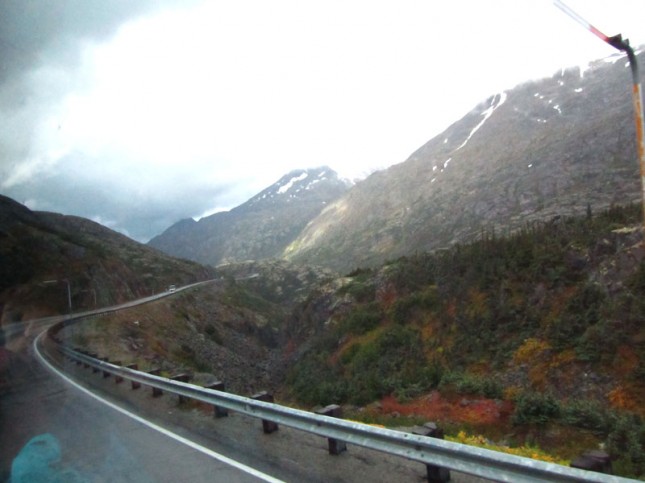 Crossing US-Canadian border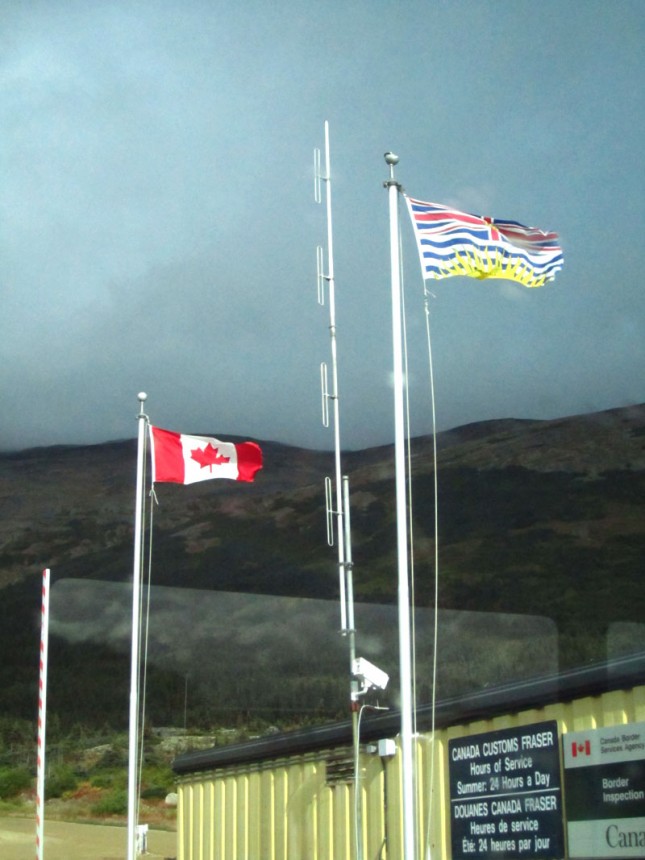 Thank goodness the sun finally came out later of the day.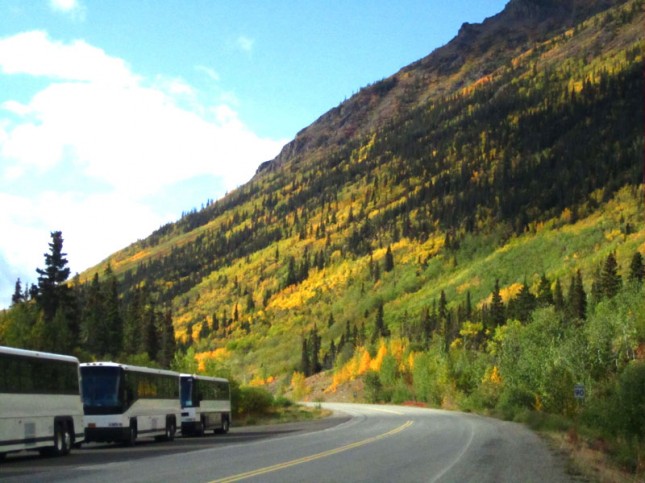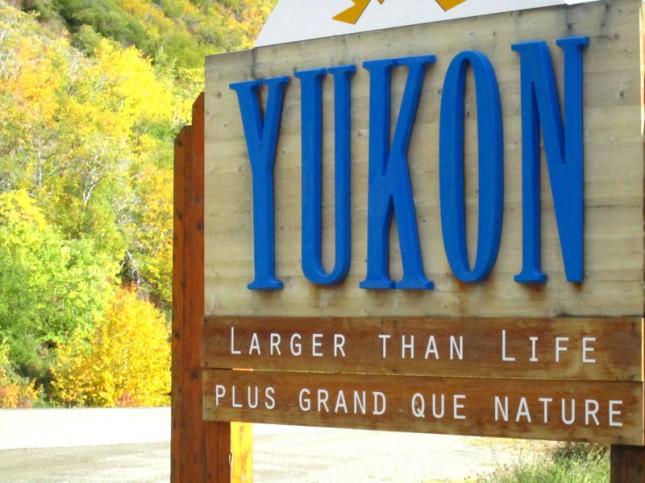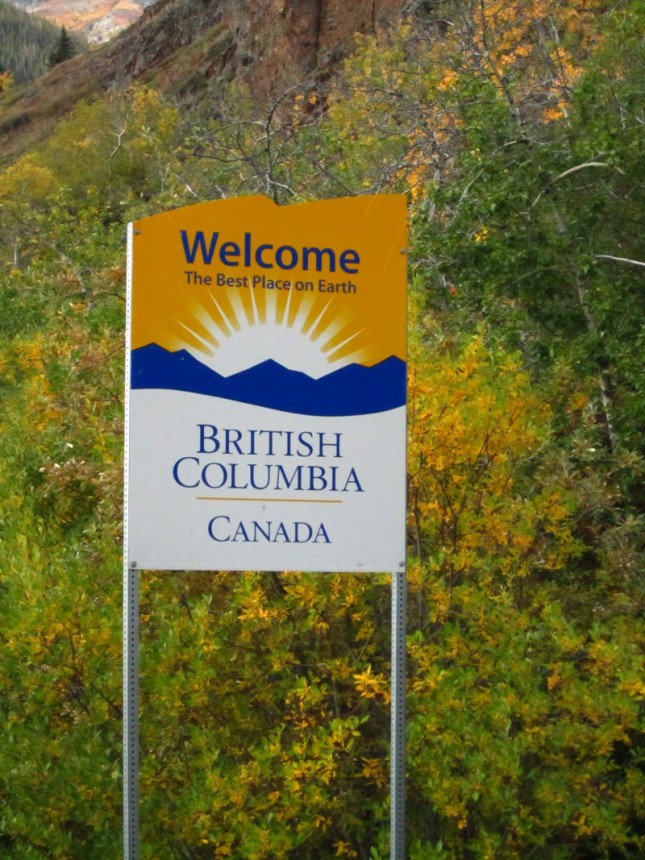 Bove Island. According to the tour guide, that island is totally isolated from human. Only wildlife live there.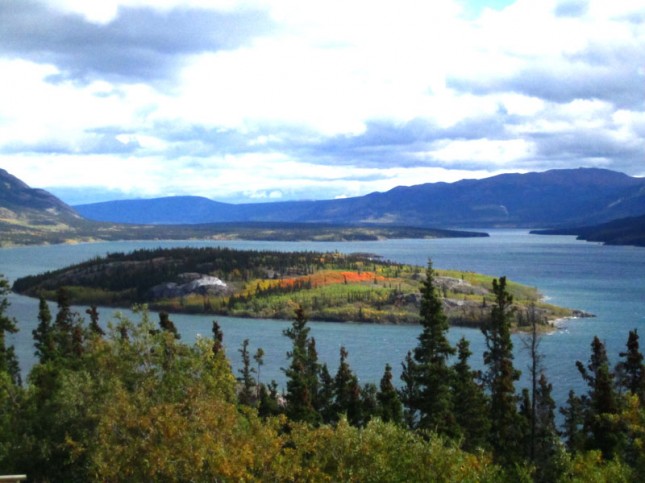 We stopped by at Caribou Crossing at Yukon to have our lunch. Read this post if you wanna see what we had 🙂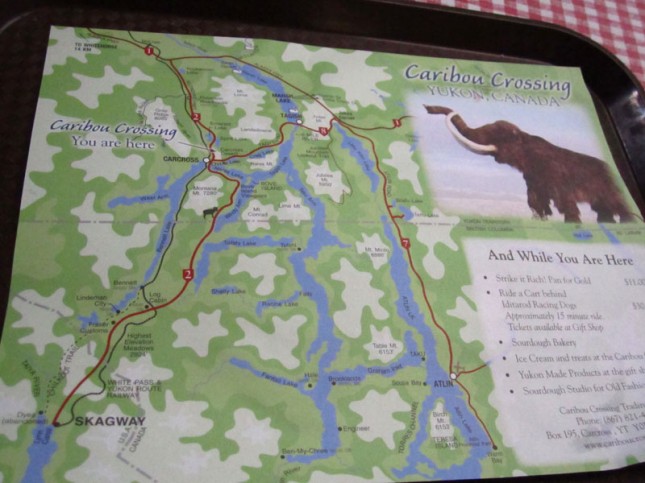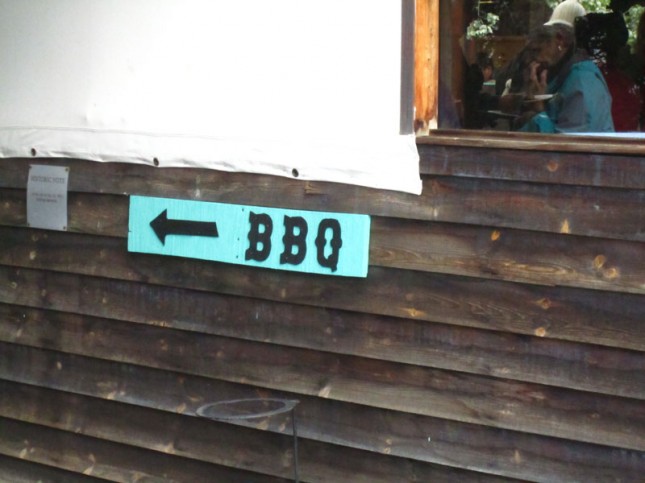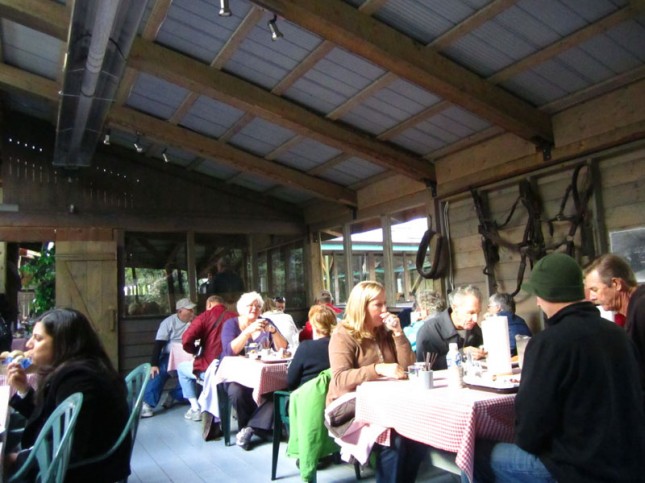 After we filled up our bellies, we walked to the Alaskan Husky breeding place.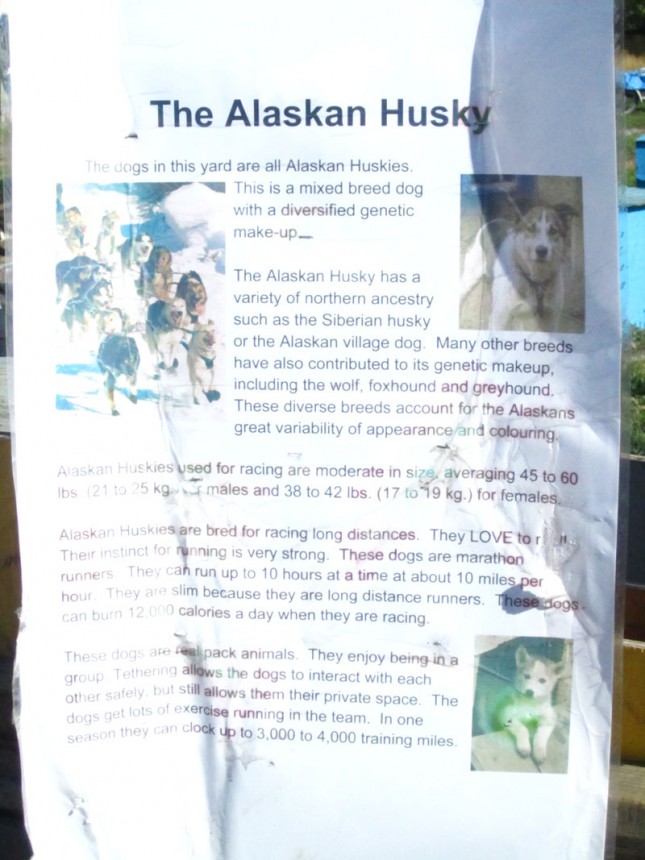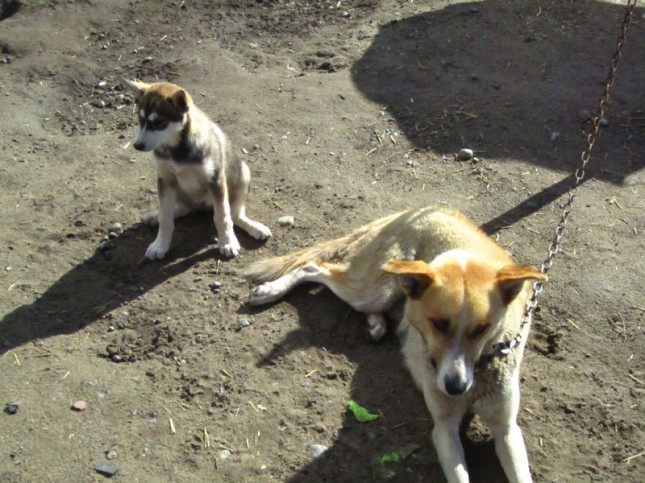 There were some goats and pigs as well 😀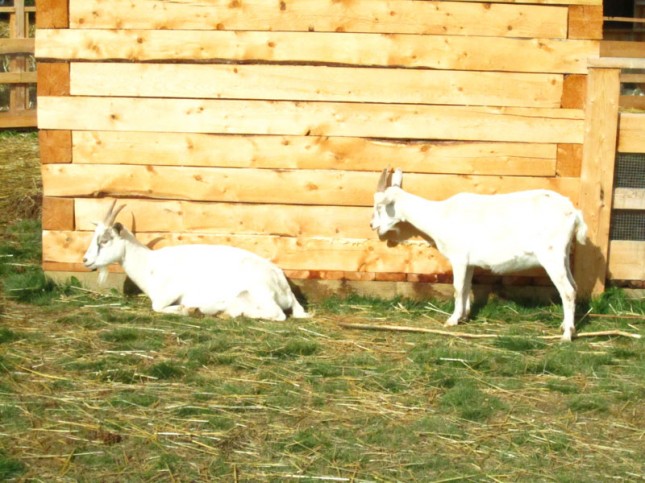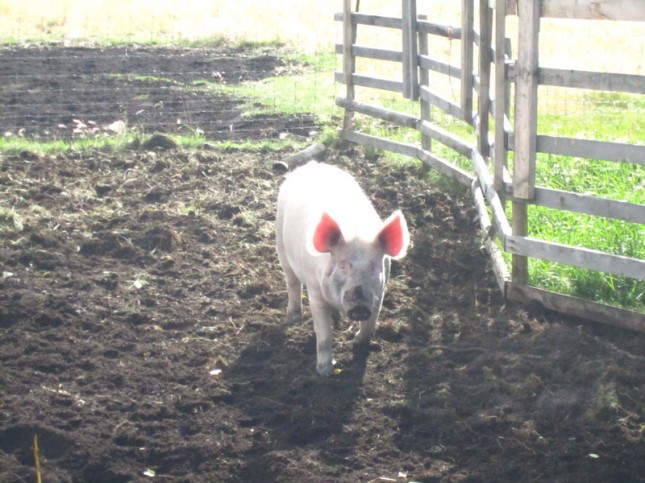 Then we came back to the ship to have our dinner. When we got back to our room, we were greeted with this fella: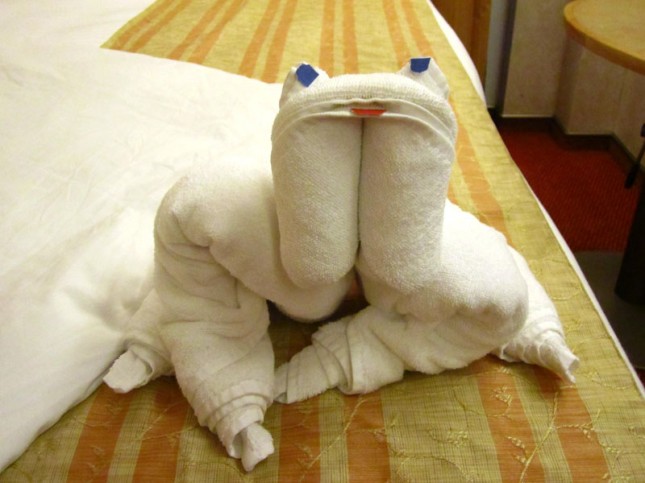 Juneau, Alaska
It was such a BEAUTIFUL day! Very sunny and breezy, such a perfect weather. Who would thought this scenery is from Alaska?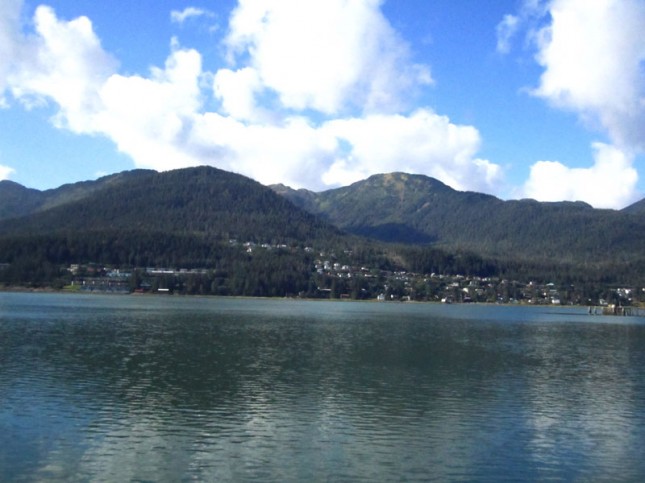 Compared to the other day when we were only passing through Tracy Arm. It was rainy, cold, windy and icy.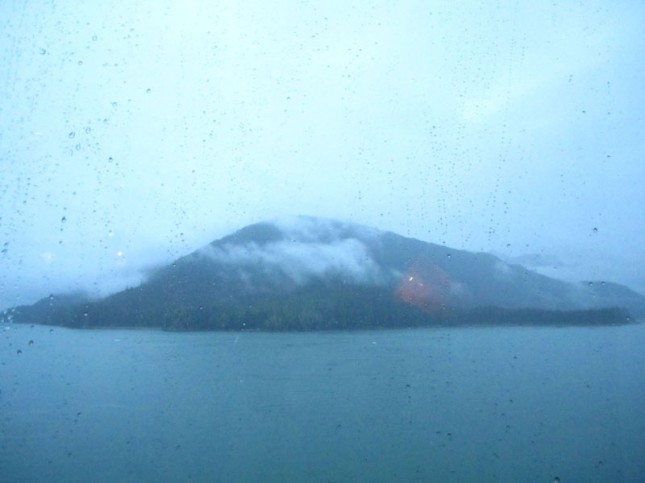 We didn't book any land tour this time. Instead we bought tickets to get on the Mount Roberts Tramway.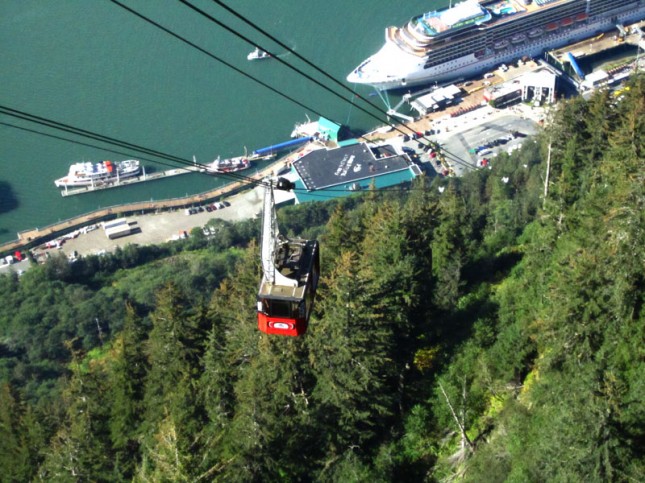 When we got to the top, we couldn't stop taking pictures! Here's one of them.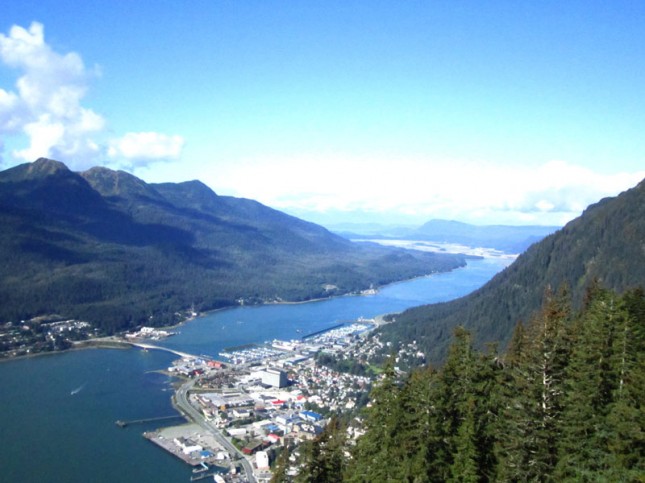 An injured bald eagle who's been rescued. She's half blind according to the caretaker.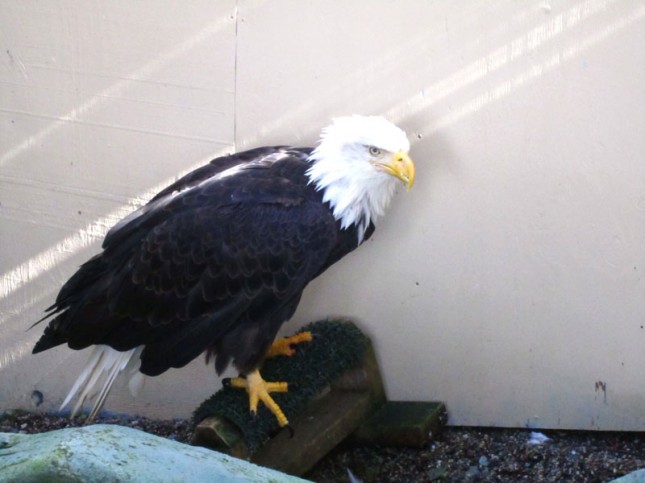 The fun just got started! There's a hiking trail that will take us to the top of Mount Roberts!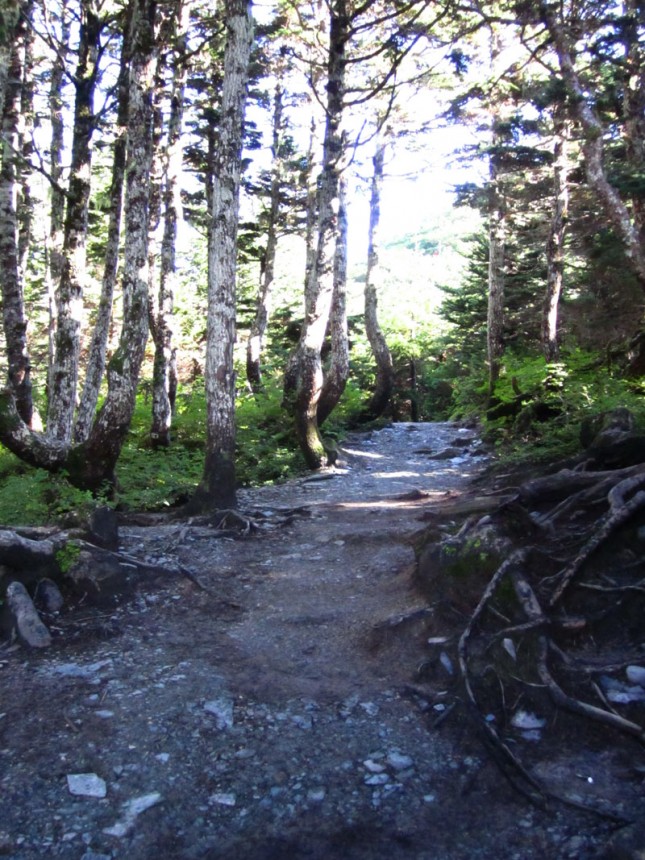 Well we didn't get to the Mt. Roberts peak, but at least it was high enough for us to snap this picture. Because we got off the ship a bit late and today's stop wasn't as long as the day before, after snapping this picture, we had to hike back down. It was a very nice weather to hike. We might wanna come back here just for the hike next time!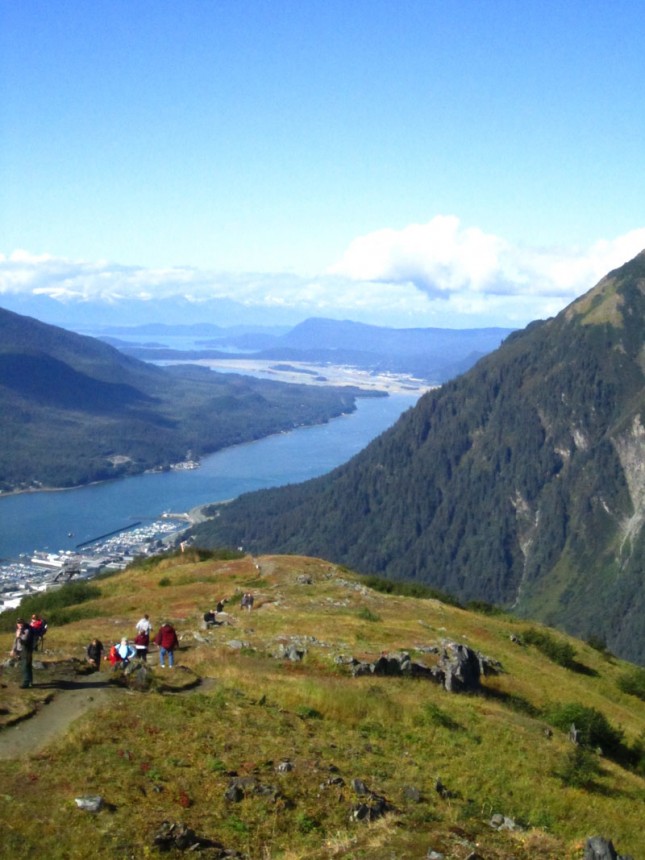 But I still wanted to feel like I was at the peak. This might be the ONLY picture of me on this blog! 😀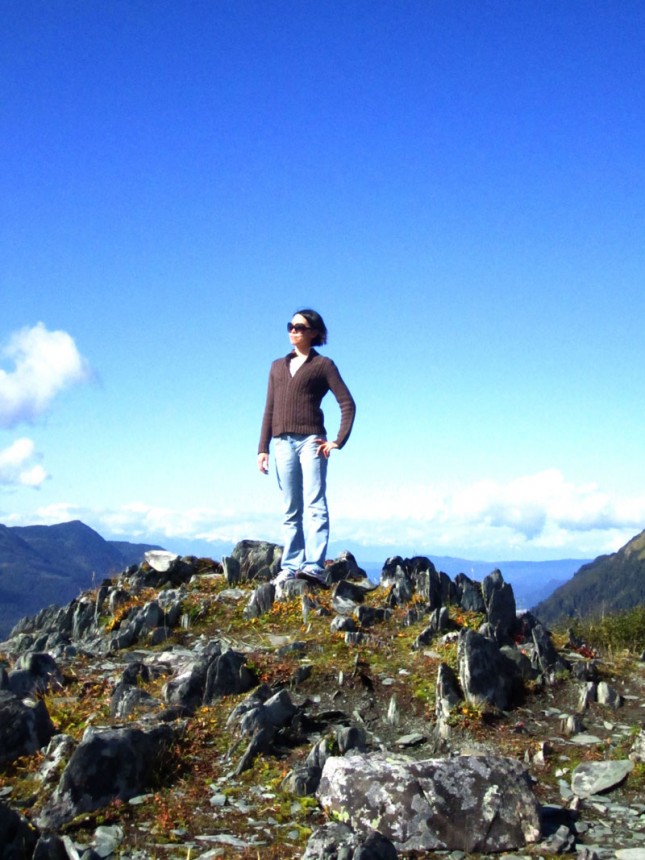 It was sad to get back to the ship after such a good hike, which explain my appetite afterward, but this girl surely made us smile when we got back to our room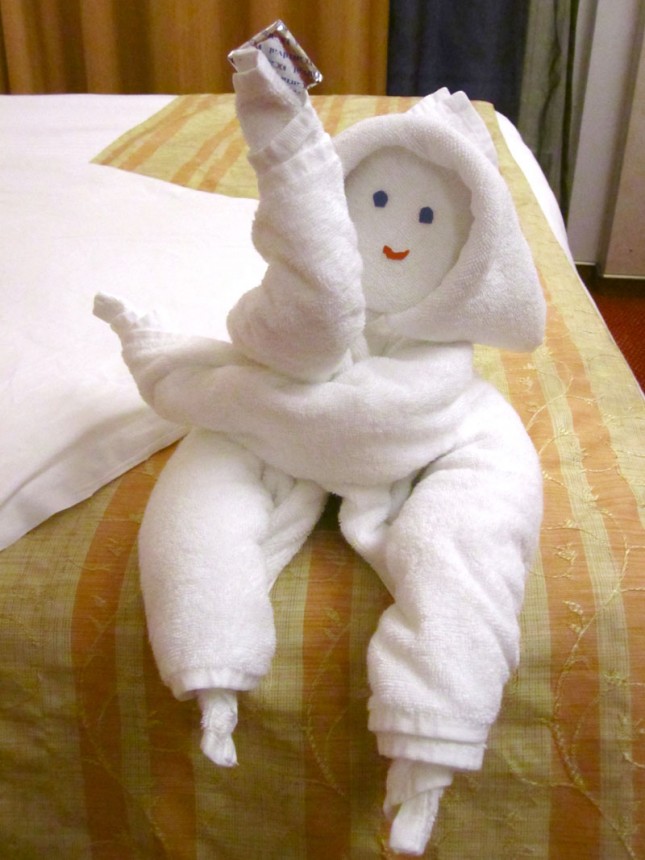 Plus we got this beautiful sunset scenery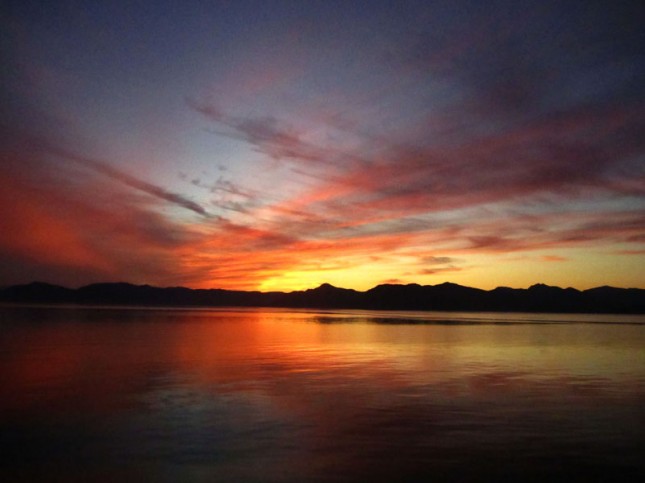 Ketchikan, Alaska
Another sunny day in Alaska! Wow seems like we brought California sunshine to the north, huh?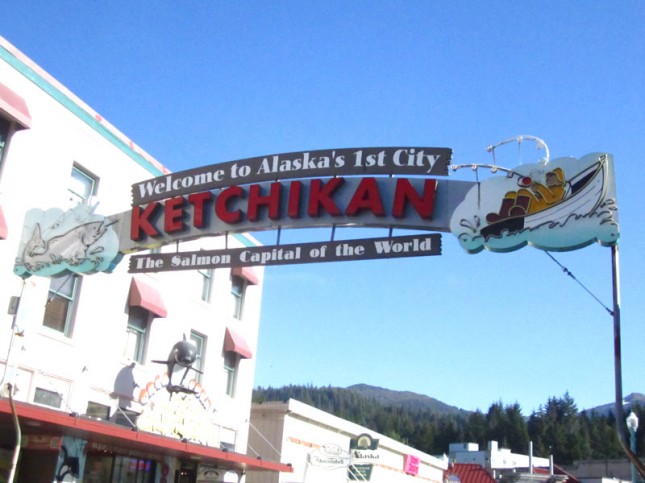 Again we only had half day here so we didn't book any land tour. Instead we just walked around the city. Majority were jewelry stores with outrageous prices.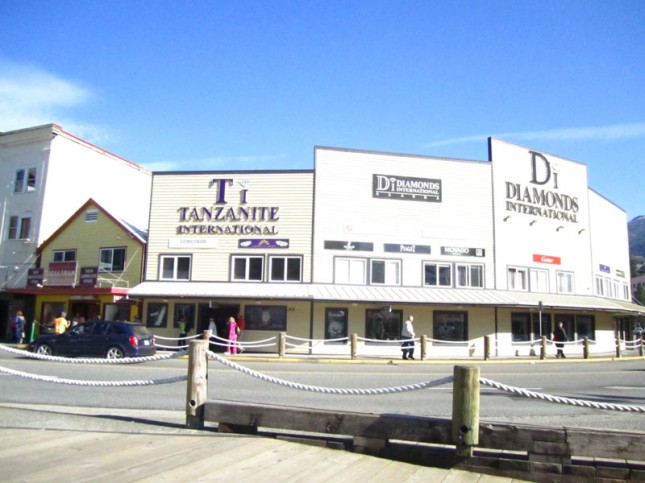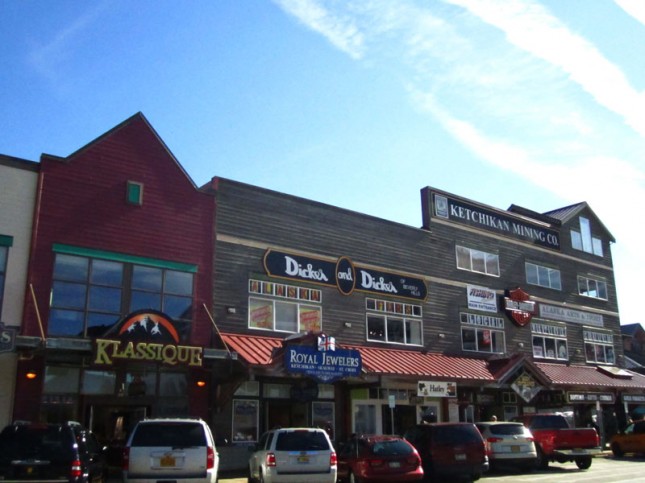 Or seafood stalls. Look at these giant shrimps!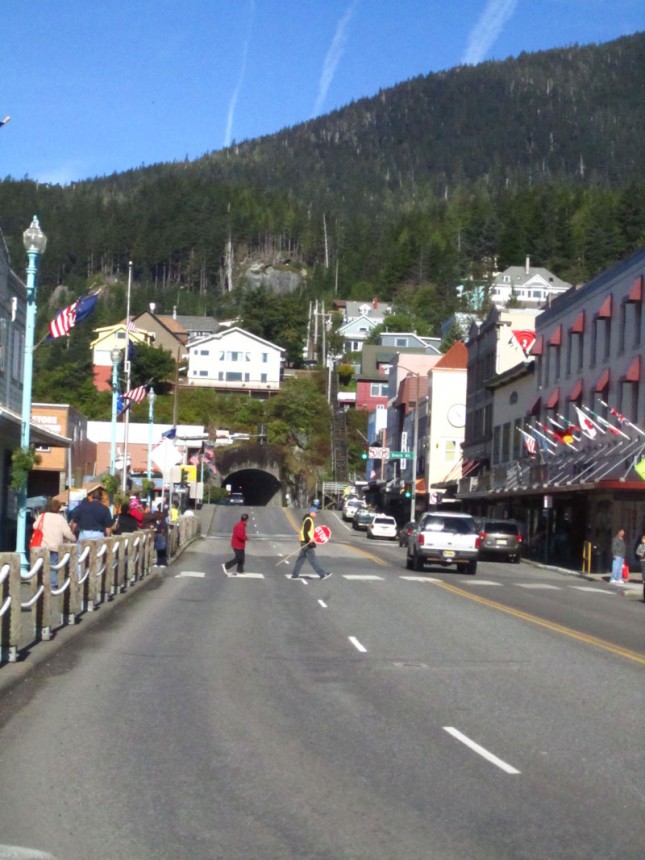 Our bedroom greeter of the day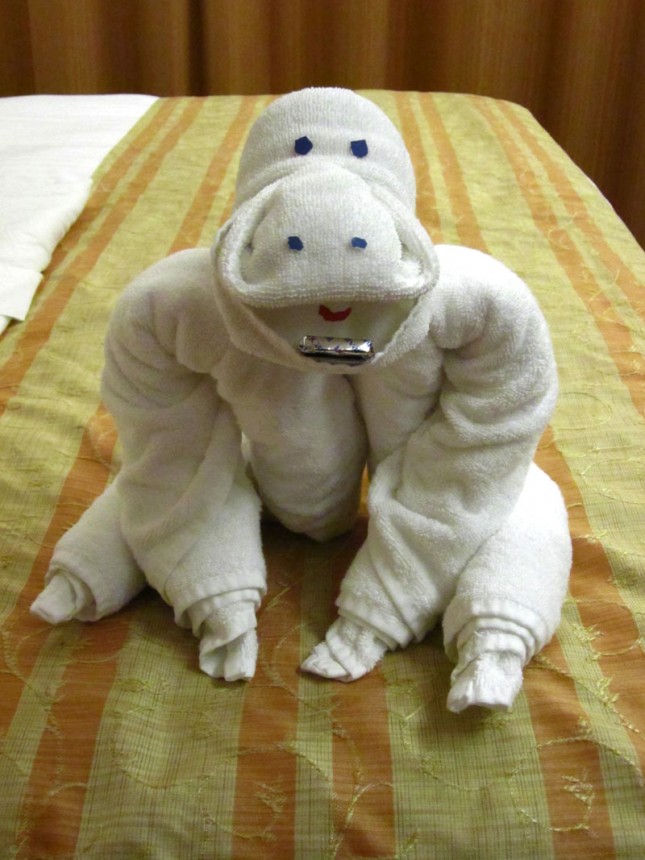 Victoria, British Columbia
We didn't get to Victoria until 8pm so not much stuff we could see so we didn't bother to book any land tours either. Instead we walked about 2 miles from the harbor to downtown and snapped some pictures.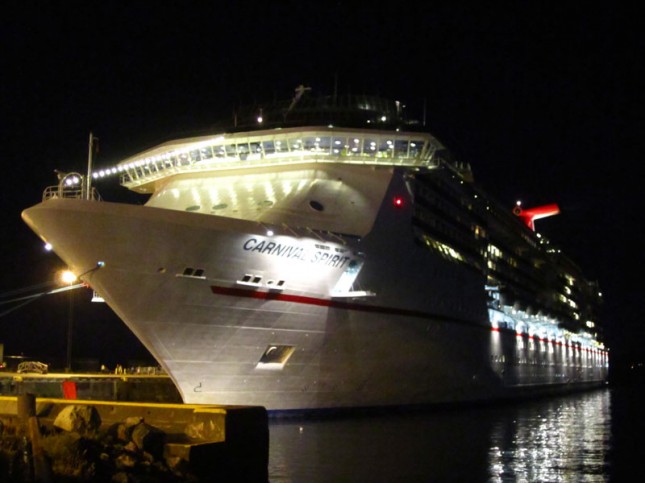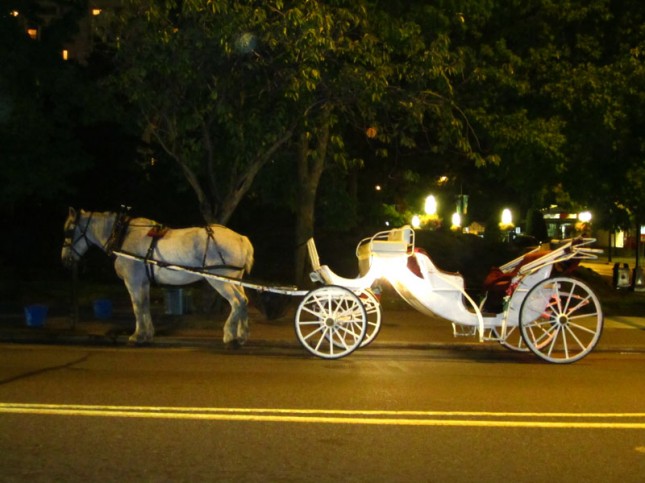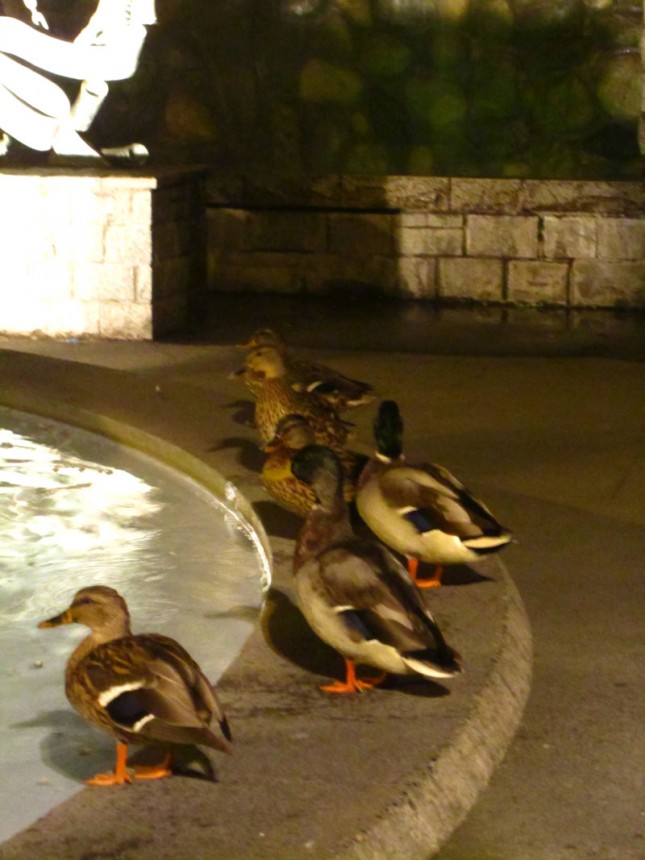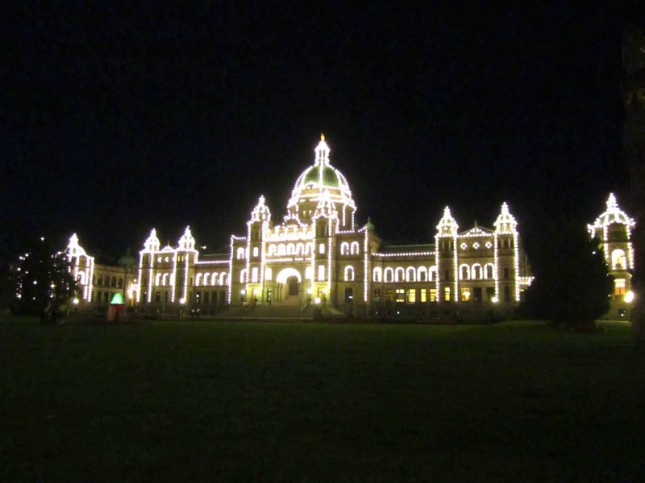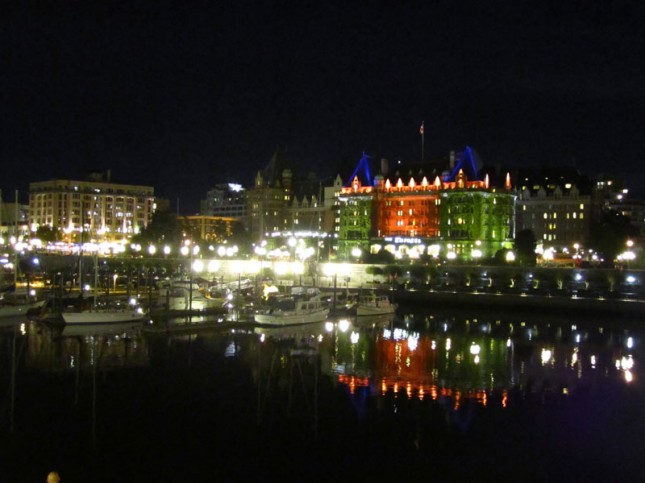 Towel creation of the day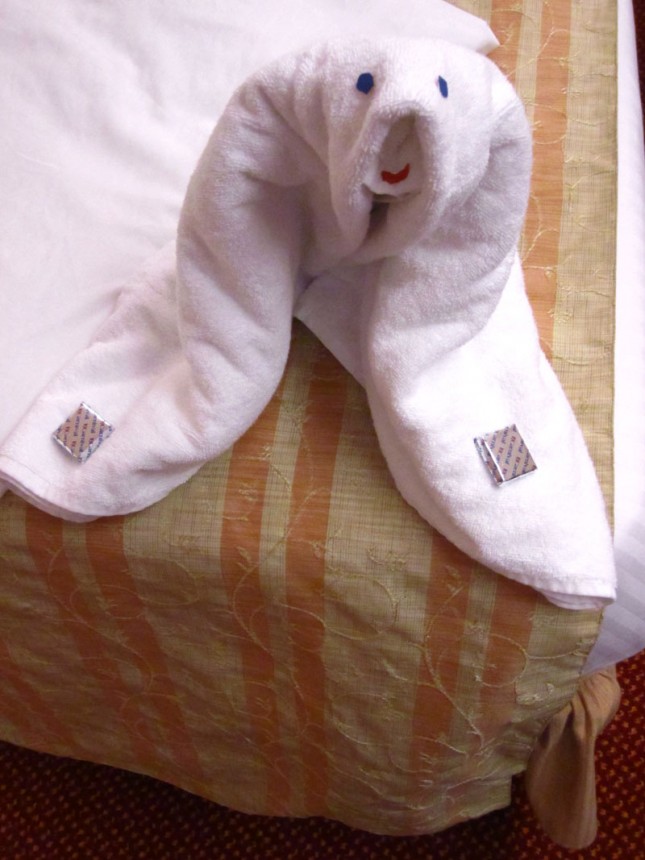 Seattle
We arrived in Seattle in the morning around 7 am. Little we realized we didn't really touch the chocolates that were given all these times.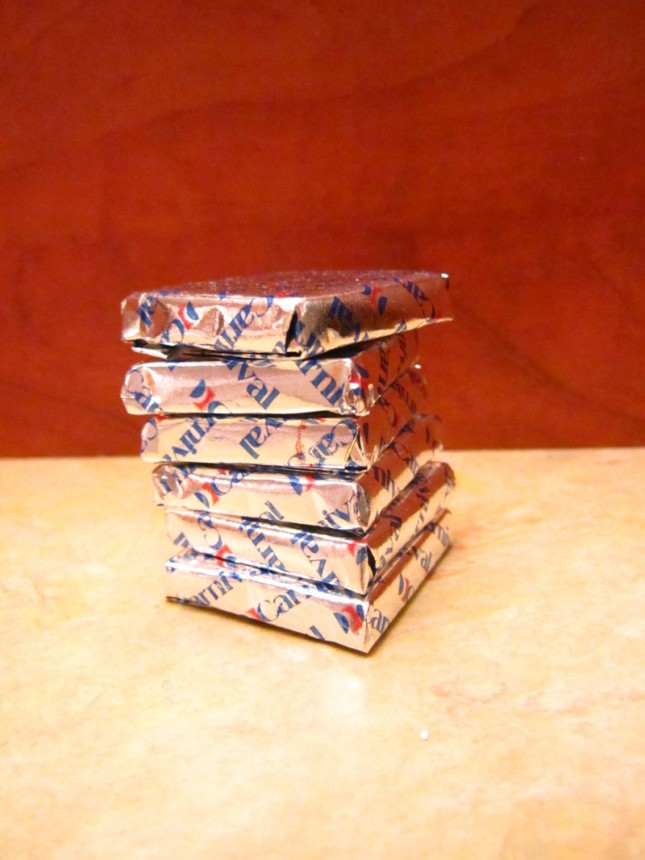 Our flight back to Long Beach wasn't until early evening, so we toured around downtown Seattle by our rental car. Armed with a GPS borrowed from Hubby K's brother, we braved ourselves driving in Seattle confusing streets – high inclined, one way streets, awkward bike lanes etc. Since parking costs were ridiculously expensive, we decided to just park our car nearby the Pike Place Market and walked around. But before that, we snapped the picture of the famous The Space Needle.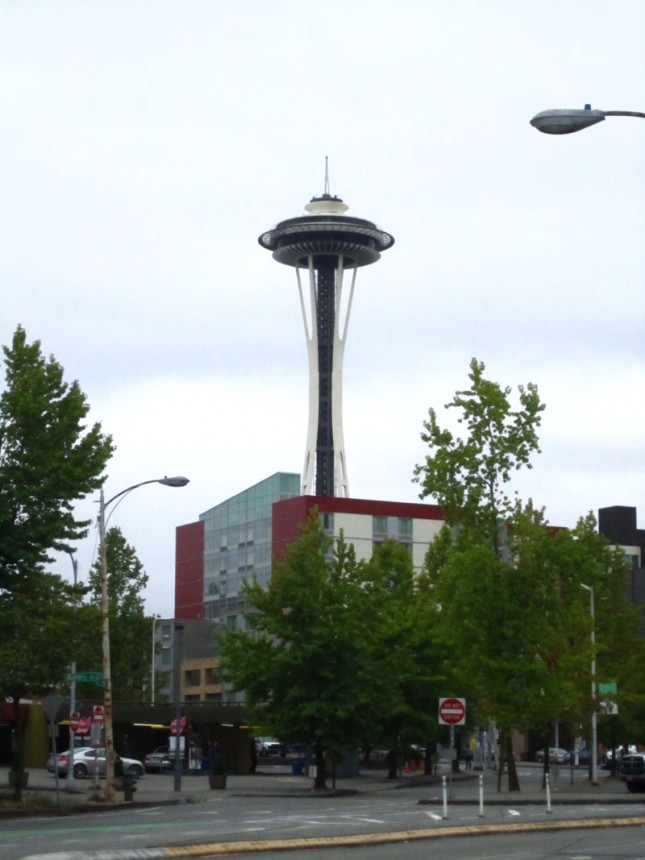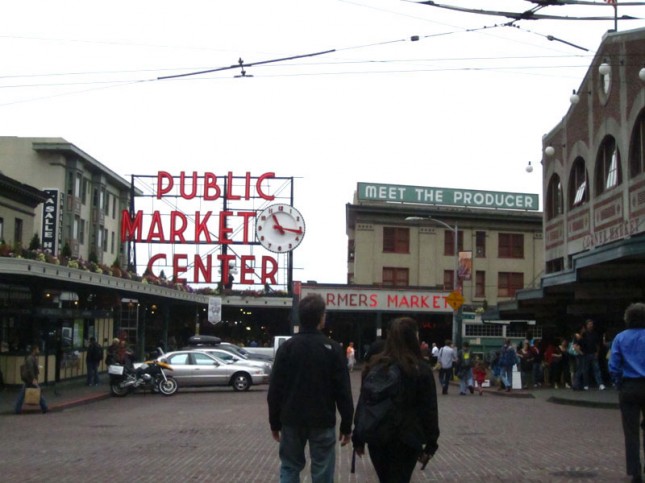 When I thought California's tax is already high (9%), Seattle is even crazier (10%)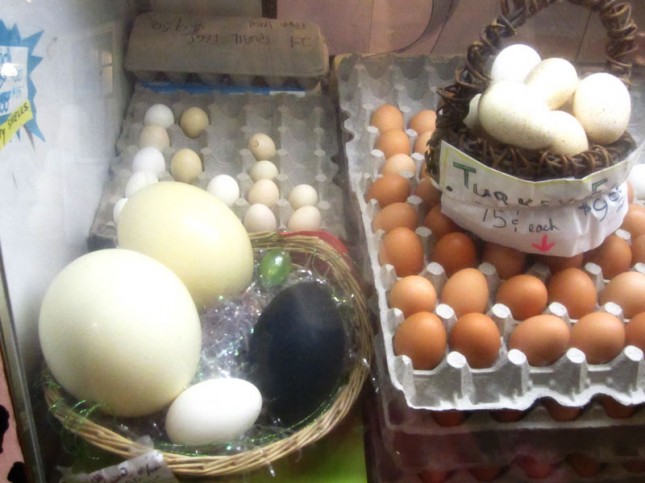 Handmade cheese in the process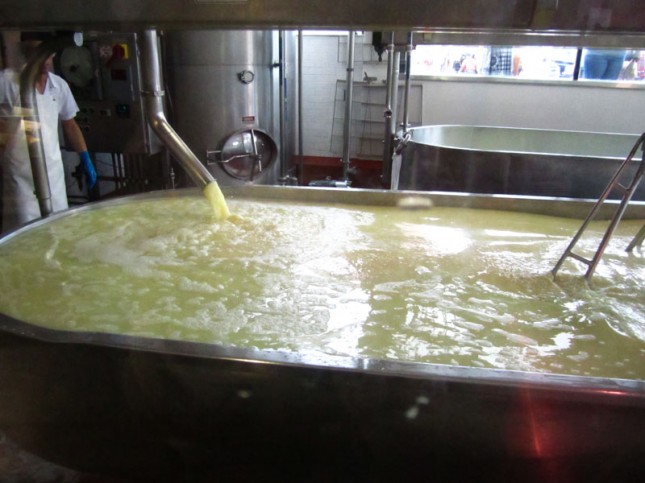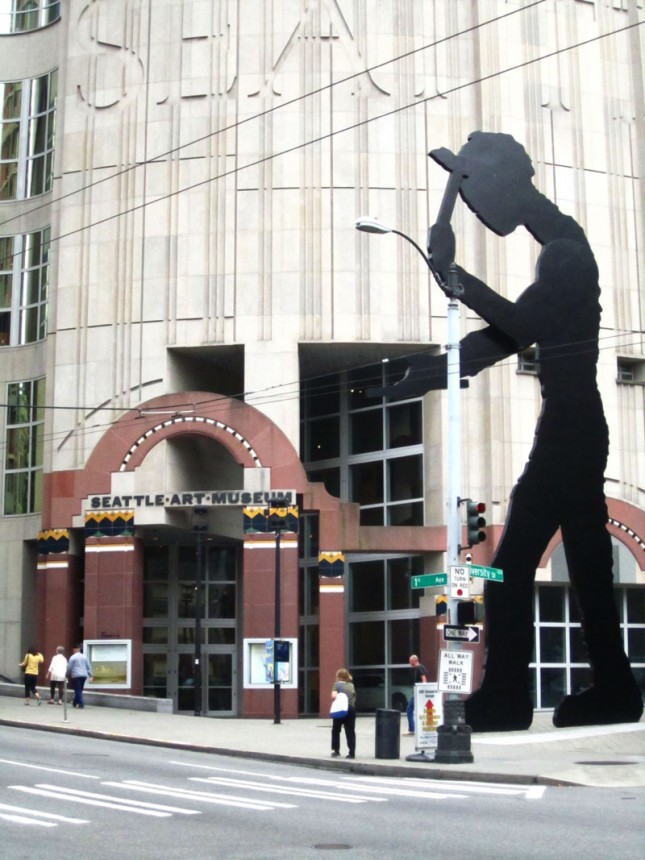 So there you go, my experience with Alaskan Cruise. I'm glad I finally finished this series so I could go back to the regular programming soon. 🙂 Thanks for reading!